CMCs facing huge fines under new government proposals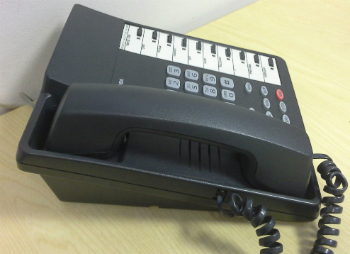 At the end of June, the UK Government announced that they would be introducing 'huge fines' as an additional measure to tackle claims management companies (CMCs) which constantly bombard people with nuisance phone calls and other bothersome tactics.
Although the announcement focused on nuisance phone calls from CMCs, the UK Government was keen to point out that CMCs which deliberately employ misleading marketing tactics, gather information from potential claimants through unlawful unsolicited phone calls and texts, or waste people's time by encouraging spurious claims, will also face substantial fines ranging from hundreds of thousands of pounds to millions of pounds.
The new fines, which are expected to be introduced later this year, will be calculated on the turnover of the claims management firms, meaning that bigger companies could face a fine representing as much as 20% of their annual turnover - possibly resulting in some CMCs receiving fines of more than £1 million.
Continuing crackdown on unethical CMCs
These new fines are another step forward in the Ministry of Justice's (MoJ) on-going plans to abolish unethical claims management firms from the claims industry - plans we reported on in December 2013 when the MoJ revealed what powers would be enforced by the Financial Services Banking Reform Bill.
Back in December, the Ministry of Justice indicated that their claims management regulation unit would be expanded, and today this unit already has the authority to suspend or withdraw a CMC's license to practise as well as the power to name and shame CMCs which are facing enforcement action.
It would appear that these initial changes have worked: last month, the Ministry of Justice announced that the number of UK CMCs which handle personal injury claims had decreased from 2,300 in early 2013 to just 1,200 by the end of May 2014, and the MoJ hope that this number will continue to decrease with the introduction of the 'huge fines'.
Speaking about the new punishments, Justice Minister Lord Faulks said:
"No longer should claims companies be able to plague hardworking people and waste everyone's time. The scale of these fines shows just how serious we are about stopping them".
Kevin Rousell, head of the claims management regulation unit at the Ministry of Justice, also gave his view, saying:
"We already take tough action against companies which break the rules, but now these fines will help to drive malpractice out of the industry and improve the reputation for those who do follow the correct procedures".
At Fonseca Law, we don't engage any of the unethical procedures mentioned in this blog; as a fully regulated member of the Solicitors Regulation Authority and Lexcel, we will handle your claim professionally and to the highest of standards. If you have suffered a personal injury and would like to make a claim, please contact us through our online enquiry form, phone: 01495 303124 or email: enquiries@fonsecalaw.co.uk.