Daytime television advertisements blamed for an increase in personal injury claims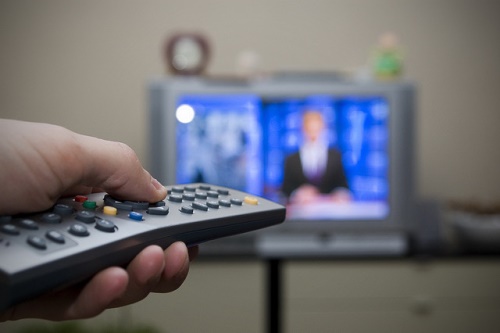 In the reading of the recently proposed Social Action, Responsibility and Heroism Bill, Justice Secretary Chris Grayling suggested that a rise in daytime television advertisements could be to blame for the increased number of personal injury cases received by the Government's Compensation Recovery Unit over the last five years. Indeed, statistics show that personal injury claims against employers have increased from 81,000 in 2010/2011 to more than 105,000 in 2013/2014 and Grayling uses these statistics to argue that Britain's compensation culture is seeing companies waste money on frivolous lawsuits instead of targeting the underlying health and safety issues that are causing problems.
Grayling's argument for this increase in claims are centred on his opinion that personal injury firms are 'cashing in' by advertising their services through the media to an impressionable audience hoping to make an opportunistic claim that has not been thought out.
Grayling continued to argue:
"There are very many responsible employers who fear law cases being brought against them when they've done nothing wrong [and] there are people who volunteer in their communities who are worried about their own legal position in doing so."
The fight for legal justice
Shadow justice secretary Sadiq Khan has countered this argument by saying it lacks evidence, citing the Ministry of Justice's reports which show that the number of civil claims received by HM Courts and Tribunals service was 21% lower across 2013/2014 than during the previous financial year. Furthermore, the impact of cuts to legal aid has meant that opportunistic claimants are finding it more difficult to take cases that they're not confident in winning, or where evidence has been falsified, to tribunals as legal services which were previously free are now too expensive.
Conducting a report into personal injury firm advertising, the Advertising Standards Authority (ASA) concluded that, broadly speaking, exposure to such advertisements does not automatically equate to an increase in claims, whether they are good, bad or in between. The ASA report shows that whilst there is a widespread concern that no-win-no-fee adverts are encouraging people to make false claims for personal injuries - with 78% of the test group agreeing in some capacity - the statistics progress to show that half of those who have made a claim say that advertising has had no influence on their decision to do so, and only 15% of people claim that advertising was the sole reason they thought about making a claim in the first place.
Knowing your rights
There is a marked difference between advertising the services of a firm on daytime television and using bothersome tactics such as nuisance phone calls in order to generate business. In June 2014, the Government announced the introduction of huge fines to be used as a deterrent for claims management companies who employ misleading marketing tactics, or bombard potential claimants with unsolicited phone calls. Rather than manipulating an impressionable audience into fighting claims they cannot win, the number of television and radio spots advertising 'no win no fee' solicitors firms seems to suggest that an increased exposure of the claiming process has provided the audience with an awareness of their compensation rights.
This reported increase in personal injury claims is not comprised solely of people acting on the advertised services and hoping for a quick pay-out with a fake claim, which shows that advertising has little influence over whether a person decides to pursue a claim at all. Instead, these daytime commercials are operating as a means of 'normalising' the compensation process and the rise in claims demonstrates the public's increasing realisation of it being an acceptable means of finding justice.
If you have suffered a personal injury and someone else was at fault, then we are happy to consider your claim and discern whether or not we believe you have a case. Our solicitors have expert knowledge in a range of areas, including road traffic accidents, trips and slips, and clinical negligence, and can be to contacted by email, phone or by visiting us in person at our Ebbw Vale offices.