Personal injury claims: what you need to know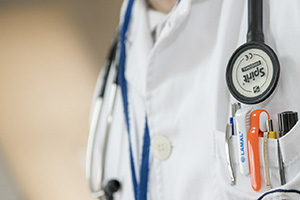 It is fair to say that personal injury claims seem to have a bad reputation and, to a certain extent, we can understand why. You may be absolutely baffled by this opening line but the popularity of such claims has been accompanied by a lot of media interest, which has resulted in a lot of negative attention. So why are we telling you this? Because it's time to clear a few things up and provide a more accurate account of what a personal injury claim is and how we at Fonseca Law can help you.
What is a personal injury?
A personal injury is essentially an accident that happened which wasn't your fault. It can be a physical or psychological injury or illness and can happen at any time, anywhere. Personal injury claims can be made if someone is claiming for themselves or when the case results in death, someone acting on behalf of the deceased. This can be the toughest part of a personal injury claim as the category is broad in terms of what you can claim for. To give you an idea, we have successfully dealt with claims arising from the following:
Traffic accident injuries
Stress related work injuries
Industrial Disease (when an illness or disease develops after coming into contact with a harmful substance in the workplace)
Injury caused by neglectful duty of care
This is not an extensive list of our successful claims but we would be happy to chat to you further about your individual case.
What should I do about it?
It's important to understand that this is a really simple process, since all you need to do is fill out the personal injury claim form; alternatively you can speak to our compensation team today by calling our freephone number 0800 156 0770 or emailing enquiries@fonsecalaw.co.uk and we'll talk through your options. Once you have contacted us, you can be safe in knowing that you can leave it to us, as we will assess the claim for you.
So, what next?
Dealing with the other party can definitely seem daunting given that you are about to claim against them. Our aim is to ensure that your personal injury claim experience is as stress free as possible and in support of this we offer an initial free consultation which can take place either at our offices or in the comfort of your own home, should you require. If you choose to continue your personal injury case, Fonseca Law will gather evidence to build your compensation claim and will correspond with the other party on your behalf. Rest assured, you will be kept informed throughout the entire process.
No win, no fee!
Settling the claim is our main priority so that you get the result that you deserve, and that the case can be concluded. We operate on a 'no win no fee' basis so you have absolutely nothing to lose!
Get in touch today if you have suffered a personal injury in the last 3 years and wish to do something about it. Fonseca Law would love to get the outcome you requested.