Medical whiplash portal finally launches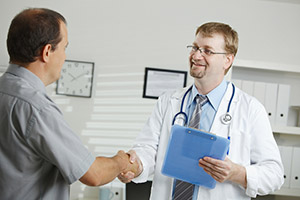 It's been a long-time coming, but the government's MedCo system, created to tackle fraudulent whiplash claims, has finally come into force across the United Kingdom. As of 6th April 2015, medical experts must register with the MedCo portal in order to carry out whiplash examinations and reporting, and all whiplash claims must be accompanied by examiner reports conducted by MedCo-registered doctors.
Before MedCo, solicitors were able to select their own medical agencies or doctors to handle any whiplash claims that they were contesting. However, it was suspected by many insurers that these medical agencies or doctors were not fully independent and fabricated evidence to ensure the whiplash claim was successful. The introduction of MedCo has been celebrated by insurers who feel that medical experts will now be truly independent and accredited.
What is MedCo and how does it work?
MedCo is a new system that sources medical experts to create reports for soft tissue injury claims brought under the Ministry of Justice's (MoJ) Pre-Action Protocol for low value personal injury claims in road traffic accidents. Under the system, any medical agency or independent doctor that wishes to provide medical whiplash evidence must register. Independent medical experts are charged £150 a year to be included in the portal while Medical Reporting Organisations must pay a registration fee of either £15,000 or £75,000 a year depending on how the MoJ classifies them. The government has stated that the application process can take anywhere between five and ten days.
Solicitors instructing a medical expert to handle whiplash evidence will select from one top-tier medical provider and six regional second-tier providers from a randomly generated set of results. To apply for top-tier status, a company must show that they can handle and process at least 40,000 whiplash reports a year. If a company applies for top-tier status and fails to provide this evidence, they will be re-categorised to the lower tiers.
Under MedCo legislation, the MoJ has ruled that there cannot be any financial link between a solicitor firm and doctor or medical agency in any particular whiplash claim as this could lead to exaggerated or fraudulent claims – an issue that MedCo has been set up to eradicate.
Not everyone believes in MedCo
While insurers are happy with the launch of MedCo, doctors, medical agencies and solicitors have voiced concerns. Medical practitioners have expressed anger over the amount of work they'll receive and registration fees; many feel that if there is no guarantee of work due to the system randomly selecting professionals, they don't want to pay a registration fee. Solicitors and personal injury firms have said that MedCo will prevent people from preparing their own claim, thus infringing on their human rights, and the changes are irrational and anti-competitive.
Here at Fonseca Law, we support the government's plans to reduce the amount of whiplash fraud and trust that with the right support and guidance, MedCo can be a success, however we do share the initial concerns by doctors and fellow solicitors. If you've suffered a personal injury as a result of a road traffic accident, please contact the team today. You can be safe in the knowledge that we will win you all of the compensation that you deserve!