To cut or not to cut? What will the political parties do?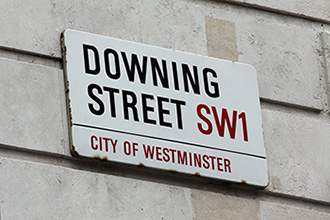 Since the Conservatives and Liberal Democrats came to power in 2010 they've implemented numerous changes to the UK's legal aid system, all to reduce the cost of running the UK's 'world-renowned' justice service. These changes have included removing access to legal aid for defendants with high disposable incomes, cutting legal fees by 17.5%, and reducing the number of legal firms that are allowed to perform duty solicitor work in police stations and magistrates' courts.
Even though the government was successful in implementing these cuts, the spending reductions haven't been welcomed by many in the legal profession. The National Audit Office has criticised the cuts, as have the Liberal Democrats, and some of the reforms have even been ruled illegal by the High Court. Nevertheless, the cuts have come into force and many lawyers have expressed their anger at the state of the legal profession. Many have gone on strike to raise their voices and others have set up rallies such as #Vote4Justice which took place a few weeks ago to highlight the need for legal aid to become an election issue.
Bearing this in mind, the general election is tomorrow and the result could have a significant impact on the legal system, with some parties pledging to reverse cuts while others look set to continue them. But what has each of the major parties pledged to do if they win the election?
Conservatives
It probably won't come as a surprise to hear that if the Conservatives retain power in the election they'll continue with their reforms of the legal aid system. In February, solicitors lost an appeal against legal aid reforms with the Court of Appeal dismissing the petition denouncing the cuts as legally flawed. As a result, the Ministry of Justice has said that it will continue with its plans to cut the legal budget to £1.5 billion by 2018/2019 and that anyone accused of a crime will still have the same access to legal aid as they did before. The Tories' manifesto states that they will review legal aid so that it can "continue to provide access to justice in an efficient way".
Labour
Labour's plan for legal aid isn't black or white. In March, the party said that they couldn't just reverse the £600m worth of legal aid reforms introduced by the Tories. However, the party has promised to revoke the new conditional payment regime and not implement planned two tier contracts for criminal legal aid. Furthermore, access to legal aid for victims of domestic violence will be widened and the party will also review a planned second legal fees cut. The party is also going to ensure that access to legal representation that doesn't include legal aid is still available for all who need it.
Liberal Democrats
Despite being in a collation with the Conservatives, the Lib Dems have generally played second fiddle to the Tories in legal matters. In their attempt to win over voters, the party has pledged to review criminal legal aid and make no further cuts without an impact assessment being carried out beforehand. The party also plan to develop a strategy to give legal advice and support to those struggling with social welfare and debt issues.
The Greens
The Greens have made it very simple, they're going to reverse all legal aid cuts as they are strongly against the cuts as well as the increases to civil court fees. The party has stated that they'll fund this reversal through a wealth tax, the Robin Hood tax and a reduction on tax avoidance and evasion.
UKIP
UKIP's policy regarding legal aid is rather blurry. They've made no commitment to reverse the legal aid cuts but have said that changes to the legal aid system are penalising those people they were designed to help. According to UKIP's press officer, John Gill, the party will seek to simply the procedures and regulations around applying and claiming legal aid while ensuring eligibility and payment responsibility is updated to make sure those who need legal aid the most receive it.
No matter where your political allegiances lie, there's no denying that legal aid cuts have had a significant impact on the UK's legal system and it will be very interesting to see what happens after the election. If you've suffered an injury through no fault of your own, we can help win you the compensation you deserve. To find out more and make a claim, contact us today on 0800 156 0770 or fill in one of our online claim forms.