Can you claim compensation for a criminal injury?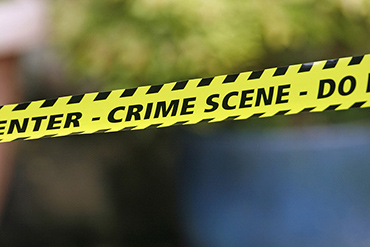 When you think about personal injury claims, you may think of road traffic accidents, accidents at work, accidents abroad or even clinical negligence claims. However, what you might not know is that you can claim compensation for a range of other, less known injuries, including injuries that were the result of a violent crime.
Thankfully, the number of violent crimes has dropped in the United Kingdom over the last decade, but these crimes do still happen, and any injuries that result can have life-changing consequences for the victims. If you have been injured as a result of a violent crime, you may have questions about whether you can claim compensation and how the claiming process works, but don't worry as we've provided all the information you need below.
Who do I make the criminal injury claim against?
In the UK, there are currently three different ways to make a personal injury claim for a criminal injury. If you are able to, you can make a personal injury claim against the person who committed the crime, however, this can be difficult because the accused may not be charged and even if your personal injury claim is successful, it may be difficult to enforce the judgement, meaning you never receive your compensation from the guilty party.
If you were the victim of a violent crime at your place of work, you can make a personal injury compensation claim against your employer. You would need to prove that the injury was sustained at work and that your employer didn't take the necessary precautions to protect you from violent attacks. In these cases, the personal injury claim process will follow standard accident at work claim regulations.
The final way to claim criminal injury compensation in the UK is to make your claim against the Criminal Injury Compensation Authority (CICA), a government-funded scheme set to compensate innocent and blameless victims of crime. If you are making a claim against the CICA, it is important to note that all claims are subject to a two year time limit; you won't be able to claim against the CICA after this deadline has expired. It is also worth noting that all claims made against the CICA are not funded: your legal costs are not paid for by the scheme and legal aid is not usually available.
Am I eligible to claim criminal injury compensation?
The law surrounding criminal injury compensation is a little more complex than a typical personal injury claim, but if you have suffered as a result of someone else's criminal activity, you're entitled to compensation. The CICA states that you might be able to claim compensation for a criminal injury if you were the victim of a violent crime (assault, robbery, sexual offence etc.), were not to blame for the incident, were psychologically injured, or were injured whilst taking reasonable steps to stop a crime.
The CICA states that you may not be eligible to claim criminal injury compensation if you failed to report the crime to the police, failed to co-operate with the police or CICA, waited too long to speak to the police, behaved in a manner which contributed to the injury, or if you have a criminal record.
What should I do next?
If you believe that you have a case for criminal injury compensation, you should first contact Fonseca Law for free today to speak with one of our solicitors. During the initial consultation, we'll be able to advise you on the best course of action. If you were assaulted at work, we will work hard to win you the compensation you deserve under our accident at work regulations without involving the CICA. For most other cases, we recommend you speak with the CICA as soon as possible, and our lawyers will work with you and the CICA to ensure you receive an appropriate compensation settlement.
If you would like more information about criminal injury claims or would like to arrange an initial consultation with one of our solicitors, please contact us today on 0800 156 0770, email: enquiries@fonsecalaw.co.uk or fill in one of our online claim evaluation forms.