George Osborne announces new controversial personal injury plans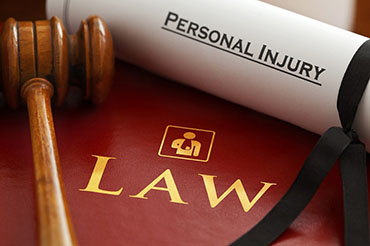 In his Autumn Statement, Chancellor George Osborne announced some new plans for personal injury claims, plans which have drawn widespread criticism from many personal injury lawyers and other experts in the legal industry.
In his announcement, George Osborne revealed that as part of the UK Government's strategy to crack down on fraudulent motor claims which cost the UK economy an estimated £2 billion a year, the right for general damages in minor soft tissue injuries is to be scrapped. What's more, the small claims limit for personal injury claims will be increased from £1,000 to £5,000, meaning claimants will be unable to receive legal advice for all personal injury claims valued below £5,000. This could result in many people failing to claim for often serious injuries resulting from road traffic accidents. Alongside this announcement, it was also revealed that the government will invest £700m into fully digitalising the UK court system. All of these proposals are subject to a consultation, which the government has scheduled for spring 2016.
Currently, claimants seeking compensation for minor whiplash injuries are able to receive cash compensation; however, under these new plans, the government intends to scrap this right. George Osborne has said that by scrapping this right, it will end the cycle of responsible motorists paying higher premiums to cover false whiplash claims, and remove over £1 billion from the cost of covering motor insurance; the government believes that as a result, the average motorist will save around £40-£50 a year on their policy. It was stressed that claimants would still be able to claim compensation for 'special damages' such as for treatment of injuries resulting in a loss of earnings.
Lawyers and claimant groups concerned
Despite the savings which the government hopes to make, defendant personal injury lawyers, along with claimant groups, have expressed their concerns and urged caution over the proposed changes. The Forum of Insurance Lawyers (FOIL) has said that the government should be very careful about making such sweeping changes to the personal injury system. FOIL's president Duncan Rutter also added that these changes are "very significantly aimed at tackling the so-called 'compensation culture'."
It was revealed in early December that a petition has been created opposing changes to the small claims limit, and, at the time of writing, it has surpassed 20,000 signatures. Personal injury practitioners also met earlier this month in Birmingham to discuss what actions can be taken before next spring's consultation.
The Solicitors Regulation Authority (SRA) has also announced plans to spend around £50,000 over the next few months researching the effects of civil justice reforms on the personal injury market. The SRA has revealed that there is a need to better understand the personal injury sector as they currently don't know how the government's recently announced changes will affect the market.
Here at Fonseca Law, we support government plans to reduce the number of fraudulent whiplash claims, but we also share our fellow colleagues' concerns as to what impact these changes will have on the sector as a whole - and also on those who may be discouraged from making a legitimate compensation claim.
If you have been injured in an accident at work, on the road, on holiday or even in hospital, you could be entitled to claim compensation. To find out if you have a case, please contact our team of experienced solicitors today for free on 0800 156 0770, email: enquiries@fonsecalaw.co.uk or fill out our online claim evaluation form.