Pre-medical offers: should I accept the compensation?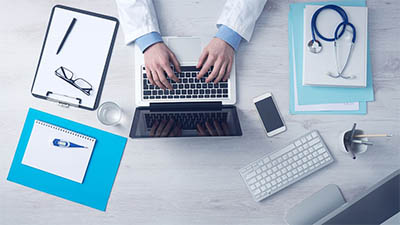 If you have been injured in a road traffic accident, an accident at work or even an accident abroad that was the result of someone else's negligence, you may be entitled to make a personal injury claim for compensation to help you overcome and recover from your injuries.
In most personal injury claims, the victim contacts a personal injury claims management company such as ourselves here at Fonseca Law, and a solicitor will assess the claim to decide whether the victim has a good chance of receiving compensation. One of the key documents personal injury solicitors require from claimants is medical records that show the extent of the injury; these documents also help a solicitor make a decision on the level of compensation required. However, in some cases, a victim will be presented with a compensation offer within a few days or weeks of the accident, these are called pre-medical offers as they commonly occur before evidence is submitted by a medical professional.
What are pre-medical offers?
As we mentioned above, a pre-medical offer is an offer of compensation towards a victim of an accident before medical records are submitted by a medical professional. Pre-medical offers are more common in road traffic accident claims because insurance companies who cover drivers are informed within a few hours of the accident occurring, and therefore have early knowledge of the accident. Many insurers in pre-medical offers will often contact the injured party to offer a level of compensation, anticipating that the victim will make a personal injury claim at some point in the future.
Why do pre-medical offers happen?
Unsurprisingly, the main reason why pre-medical offers occur is down to money. An insurer is programmed to act in its own interest, and without medical evidence of a victim's injury, an accurate level of compensation cannot be calculated, which means insurers are able to offer substantially less compensation to a victim than if a personal injury claim was filed and taken to court. Insurers also like to offer pre-medical offers because once the injured party has accepted the compensation on offer, the case is more often than not considered resolved; claimants cannot, in most cases, pursue a personal injury claim further if a pre-medical offer of compensation has been accepted.
Unfortunately, financial pressures often lead to many victims accepting compensation packages that don't fully represent the extent of their injuries, and these packages often don't cover the full costs involved with the injured person's recovery.
Should I accept a pre-medical offer?
If you have been injured through no fault of your own, you should never accept a pre-medical offer if you want to ensure you receive an accurate and fair level of compensation. Here at Fonseca Law, we always advise that people speak with a claims management company and arrange to speak with a solicitor. The value of a personal injury claim is determined by the Medco reports submitted by doctors, so without one, you're likely to receive less compensation than you need. When you ask us to handle your personal injury claim, we will ask for as much information as possible, including medical records, to best determine how much your claim is worth, and we will fight to ensure you receive an accurate and fair level of compensation that helps you recover from your injuries.
To find out if you can make a personal injury claim, please get in touch with our team of experienced personal injury solicitors today on 0800 156 0770, email enquiries@fonsecalaw.co.uk or pop into our office based in Ebbw Vale, South Wales.