Making a claim for a road traffic accident abroad: is it possible?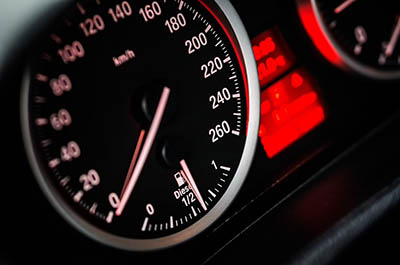 Going abroad on a holiday should be a time to relax, unwind and enjoy a few days or weeks away from everything, but when accidents occur, they can not only ruin the experience, but also lead to legal complications. Today, many tourists want to explore and make the most of their time away, and many people hire a vehicle to help them get about, but large numbers of people are unaware of their legal position should they be involved in a road traffic accident while in a different country.
Is it possible to make a claim for a road traffic accident abroad?
If you have been injured through no fault of your own in a road traffic accident abroad, you may be eligible to claim compensation for your injuries. EU law has changed dramatically over the last 20 years, and as a result, we are able to bring claims for accidents abroad before British courts. However, there are often some conflicts of jurisdiction or conflicts of law in road traffic accident claims abroad. It's vital that you speak with a claims management company such as Fonseca Law as soon as possible, so that we can assess your claim and begin the legal proceedings.
What should you do following the accident?
As with road traffic accidents in the UK, if you have been involved in a vehicle accident abroad, you should try and take photos of the scene of the accident and the vehicles involved, collect names and addresses of any witnesses that were present, and ask them if they are happy to be contacted by our solicitors. You should also try and obtain the contact details of any law enforcement officers who attended the scene of the accident and also complete an 'Agreed Statement' with the driver you're claiming against; details should include their insurance details and registration number.
You should also ensure that you are properly assessed by a doctor following your accident, as the details your doctor provides will help determine the level of compensation that you might be awarded.
Time frames for claiming for a road accident abroad
As with all compensation claims, strict time frames are in place, but these timeframes are seriously reduced with accidents abroad. Time limits will naturally vary depending on your unique circumstances, but in some European countries, the time limit to make a personal injury claim for an accident can be as little as a year. Once you have been assessed by a doctor and feel that you are able to begin a claim, we recommend contacting us as soon as possible as the more time we have to assess and bring your claim to court, the more likely it is to be successful.
Please note that when making a personal injury claim for a road traffic accident abroad, the claim may need to be made in courts that are outside the jurisdiction of the Courts of England and Wales, and therefore different court costs may apply. When you contact us, we will advise you on all the potential court charges before they are applied.
If you have been involved in a road traffic accident abroad, don't delay. Contact our team of experienced personal injury solicitors today to begin your claim. To get in touch, please Freephone 0800 156 0770, fill out an online evaluation form, or pop into our office in Ebbw Vale, South Wales today.