Clinical negligence claims for botched plastic surgery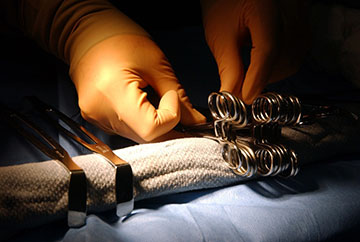 Clinical negligence claims are very complex personal injury claims due to the variety of factors that have to be accounted for. As a result, many clinical negligence claims can take longer to settle compared to claims for road traffic accidents or accidents at work. Clinical negligence can range from anything like undiagnosed fractures to gentamicin poisoning, but they can also include claims for botched plastic surgery procedures.
Plastic surgery has become increasingly popular in the UK, with an estimated 50,000 cosmetic procedures performed in 2015 alone. Advancements in technology mean plastic surgeons are able to offer patients procedures which would have been unthinkable even a decade ago, but the increasing numbers of people undergoing cosmetic procedures means more people are susceptible to medical mistakes, leading to clinical negligence claims.
Plastic surgery regulation in the UK has been scrutinised over the past 12 months, and new safeguards have been put into place to protect patients, but unfortunately, accidents and mistakes do happen, and the cosmetic surgery industry still lags behind the general healthcare system in the UK for regulation. As a result, the latest figures show that nearly 80% of all medical negligence claims in the UK related to botched cosmetic procedures.
How to make a plastic surgery clinical negligence claim
Due to the nature of plastic surgery procedures, many people who suffer from medical malpractice are left with life-changing injuries. Common plastic surgery personal injury claims include burst breast implants or reactions to fillers/liposuction procedures. As with all personal injury claims, you will need to provide proof that your injuries were the fault of the other party, and don't forget that all personal injury claims are subject to strict time frames, so if you suspect that a doctor has committed medical malpractice, don't delay, get in touch today.
To make a successful plastic surgery clinical negligence claim, you must prove that your injuries were the result of your doctor's negligence, and you will also need to prove that the treatment you received fell below the standards expected of a competent plastic surgeon. The best plastic surgeons are, like general doctors, regulated and registered with the General Medical Council, so if your surgeon isn't, you should find a surgeon that is.
The amount of compensation you will receive from a successful claim will differ depending on the severity of your injuries. Life changing injuries are likely to receive the highest levels of compensation, whereas less serious complications are likely to receive lower levels of compensation. If your injuries reduce your quality of life, or if you have to take time off work, then you are likely to be awarded a larger compensation package. As always, we cannot say for certain how much your claim is worth until we look more closely at your claim.
If you have suffered as a result of plastic surgery clinical negligence, you don't have to suffer in silence! Get in touch with Fonseca Law today on 0800 156 0770, email enquiries@fonsecalaw.co.uk or pop into our office based in Ebbw Vale, South Wales.