UK's legal system failing the seriously injured according to new survey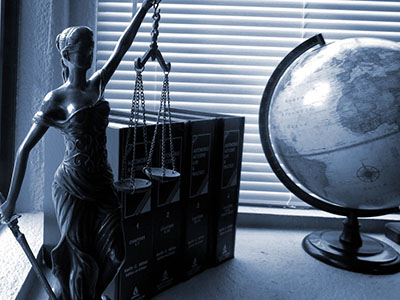 The UK prides itself on having one of the most lucrative justice systems in the world, but a new survey by the Spinal Injuries Association has found that people who have, or are suffering from a severe injury, are often left feeling unfairly treated by the legal system, or unsatisfied with the outcome of their personal injury claim.
136 victims were polled as part of the survey, with two in five of those saying that they felt unfairly treated by the justice system, resulting in many legal experts to question if the UK's legal system is failing the seriously injured.
The survey indicated that many victims were left confused and upset at the apparent lack of influence they had over the decision-making process. Other victims complained that the legal process was not transparent, and lawyers were not actively pursuing the process with their interests at the forefront of their mind. Other complaints raised by victims included a lack of apparent knowledge of their legal providers, especially over liability; many victims couldn't understand why liability couldn't be accepted by the other party, when it seemed obvious that the other party was at fault. Interestingly, nearly every victim wanted the justice process to be completed quicker, with many of the injured questioning why their case took so long to complete.
Survey highlighted severe faults in the UK's justice system
In addition to the concerns raised by victims above, the survey also found that nearly one-third of injured people thought the support and assessment of their needs during the initial phases of a claim had been poor, while only 53% of victims had received an interim settlement, a figure which fell to 33% for clinical negligence claims against the NHS.
It was also revealed that one in four victims felt the compensation they were awarded wouldn't cover the on-going costs for their lifetime needs. The survey is currently being scrutinised by analysts, and full, comprehensive results will be shared with solicitors and legal firms once the results have been fully analysed.
The Solicitors Regulation Authority (SRA) chief executive Sue Browning said that the survey highlighted some clear improvements needed in the legal sector. She said that it's time for the justice system to be more compassionate to victims' situations, and put their needs at centre stage. She also added that there was a clear divide between those victims who were happy with the service provided because their legal team was knowledgeable, and those who felt that their legal representatives were not knowledgeable.
Here at Fonseca Law, we understand that a serious injury can have a significant impact on a victim's life, and our team of experienced solicitors will always ensure that your needs are placed at the forefront of any decision made. We will endeavour to keep you up-to-date throughout the legal process and help you understand the often-complex nature of personal injury claims. If you need our legal services, please do get in touch today on 01495 303124, email enquiries@fonsecalaw.co.uk, or pop into our office based in Ebbw Vale, South Wales.