The Ministry of Justice is still committed to increasing the small claims limit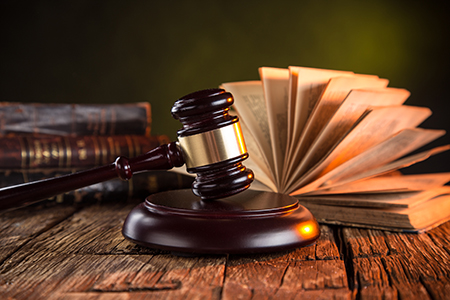 If you've been following our legal blog, you'll know that the government is keen to raise the small claims limit to £5,000, while damages for 'minor' whiplash injuries are expected to be slashed. The recent general election put these proposals on the back burner for a while, but now, the Ministry of Justice has revealed that it plans to continue with its pre-election pledges relating to the personal injury sector, which includes the small claims limit increase.
It has been announced that the Ministry of Justice is working on the Civil Liability Bill to re-introduce the proposals for a fixed tariff on low-level road traffic accident claims. This means that the limit in the small claims courts for all personal injury claims will rise to £5,000 from the original limit of £1,000. The government has also expressed a desire to remove the right to damages in minor soft tissue injuries.
The government wants to introduce the raise because it believes the current system is being exploited by fraudsters, but many experts claim that this increase will hurt claimants' ability to access and claim legal aid for personal injury claims valued below the £5,000 threshold.
New measures will not stop fraudsters
Despite what the government believes and hopes to achieve by introducing the rise in the small claims limit, many experts believe that the changes will not stamp out claim fraudsters or rogue claims management companies. The managing director of First4Lawyers, Qamar Anwar, said that the move will actually lead to a 'PPI-fication' of road traffic accident claims, and will actually see complaints and potential fraud increase. He continued to say that the government has shown a complete lack of empathy for victims of road traffic accidents by indiscriminately axing the amount of compensation available to them.
He revealed that for most people, £5,000 wasn't a low value claim, and the government is being staggeringly unfair by insisting that it is. He said that many innocent victims of road traffic accidents will now be unable to afford legal representation, and therefore, be left alone and unprepared when facing the other party in court.
Here at Fonseca Law, we agree that the level of fraud in the personal injury sector is high, especially in the whiplash sector, but don't agree with the increase in the small claims limit. The government is treating innocent victims extremely harshly by introducing these controversial measures, and they will likely lead to many innocent victims representing themselves in court, or worse, not claiming for compensation they're legally entitled to in order to make a full recovery.
If you have been injured in a road traffic accident, an accident abroad, at work or even in public, we can help you claim the compensation you deserve. To find out more, please contact our team of experienced personal injury solicitors today on 01495 303124, email enquires@fonsecalaw.co.uk or pop into our offices based in the heart of Ebbw Vale, South Wales.