Supreme Court: employment tribunal fees are unlawful
As part of the UK Government's attack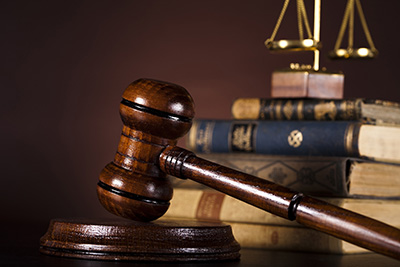 on fraudulent and malicious cases in the legal sector, employment tribunal fees of up to £1,200 were introduced in 2013. The government believed that the fees would tackle the issue of malicious claims, however, these fees have now been ruled unlawful by the UK's Supreme Court, which means the government will now have to pay back nearly £32 million to claimants.
Since the fees, which ranged between £390 and £1,200, were introduced in 2013, government figures show that the number of employment tribunal cases fell sharply by 79%, which the government believed showed their measures to tackle fraud were working, whereas the trade union Unison said the dramatic fall proved that the fees were preventing workers access to justice.
Government acted unlawfully and unconstitutionally
The Supreme Court ruled that the government acted unlawfully and unconstitutionally when it introduced the fees back in 2013. The court also added that many people would not bring cases to employment tribunals because they felt that the fees made any financial reward worthless. In addition, the court said that those people on low or middle income could not afford the fees without cutting back on other reasonable expenditures for a significant period. Finally, the court added that because discrimination cases were more complex and time consuming, they would cost the claimants more, which meant they were indirectly discriminatory because most discrimination cases were brought by women.
The government has responded to the ruling, and said that it will be taking steps to stop charging claimants and refund payments. Since the fees were introduced, they have brought in an additional £32 million, which the government voluntarily committed to reimbursing if the Supreme Court ruled that the fees were unlawful.
Dominic Raab, Justice Minister, said that the government would stop charging fees immediately, and would begin the process of reimbursing claimants from 2013 onwards. He added that the government respects the judgement of the court, and will take the ruling on board fully and comply with it. He added that taxpayers would, however, be required to pick up the bill for reimbursing claimants. Mr Raab added that the government wants to ensure that there is proper access to justice to those who need it, but also that spurious and frivolous claims aren't clogging up the tribunal process.
Massive win for UK workers
The ruling has naturally been welcomed by unions, with Unison general secretary Dave Prentis saying that the government has been acting unlawfully and been proved wrong. He continued to say that these fees have meant that law-breaking bosses have been able to get away with badly treating staff for four years, with employees told to put up or shut up. He finished by saying that we'll never know how many people missed out on justice because they couldn't afford the fees.
The Trades Union Congress general secretary Frances O'Grady said that the ruling was a "massive win" for workers and that for too long, the fees meant many low-paid workers have been unable to uphold their rights at work, even after facing harassment or unfair dismissal.
Here at Fonseca Law, we offer a wide variety of legal services, including personal injury, professional negligence, family law, and conveyancing and property. Whatever your legal need, our solicitors can help. Get in touch today on 01495 303124, email: enquiries@fonsecalaw.co.uk or pop into our offices based in Ebbw Vale, South Wales.