Dangerous driving offences could be extended to cyclists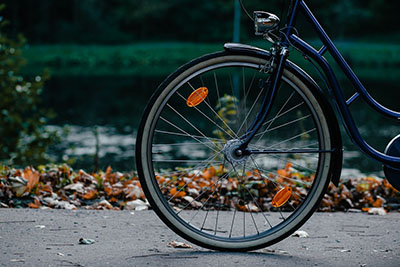 Last year, we wrote an article which highlighted the legal rights of cyclists on the road. While this article focused on the legal rights cyclists have if they're involved in a road traffic accident, it didn't touch on issues where cyclists may be to blame. Having discussed the issue in the past, we felt it necessary to highlight the news that the UK Government is now considering extending the dangerous driving law to include cyclists.
Following a sad case where a woman was killed after being struck by a bike with no front brake, the government is examining whether the offence of dangerous driving should be extended to include cyclists. Last month, Charlie Alliston was acquitted of manslaughter, but convicted of wanton and furious driving after hitting and killing Kim Briggs in Central London in February 2016; Mr Alliston was found to be riding a bike with no front brake, with braking only provided by the fixed rear wheel, which was illegal for the type of bike he was riding.
The ruling was met with some controversy, with Mrs Briggs' widow, Matt, questioning whether the dangerous driving law in the UK should be updated to include such incidents involving cyclists. Now, following the ruling, Prime Minister Theresa May has indicated that Chris Grayling, transport secretary and former justice secretary, will look in to whether the law needs to change.
A spokeswoman for the Department of Transport said that a review of current dangerous driving laws would be taking place soon. She added that protecting pedestrians and all road users is a top priority, but the UK already has some of the safest roads in the world, and the department will continue to look in to ways to make them safer.
Cycling bodies seek a more general approach
Naturally, some cycling organisations have said that the law doesn't need changing, arguing that incidents such as that involving Mrs Briggs are extremely rare. They said that 400 pedestrians are killed on the road each year, but only an extremely small number (1 or 2) involve a bicycle. They suggest that the government look to improve safety through a more general revamp of UK road laws.
Duncan Dollimore from Cycling UK added that there was a need for a broader change in UK law. He said that Cycling UK doesn't believe that it makes sense to mirror new cycling offences with those we currently have for driving. He continued to say that the way the UK's justice system deals with careless, reckless or deliberately dangerous driving has been inadequate for a long time, and that the introduction of new cycling offences should be introduced as part of a wider overhaul of the dangerous driving law, rather than just added to the current system.
Former Olympic cyclist Chris Broadman also added that the government should focus more on unsafe driving in order to tackle the issue of safety on the roads.
If you've been injured in a road traffic accident that wasn't your fault, either as or by a cyclist, we can help you claim compensation. To find out whether you have a claim, get in touch today on 01495 303124, email: enquiries@fonsecalaw.co.uk, or pop into our offices located in the heart of Ebbw Vale, South Wales.