Fixed costs in personal injury cases causes fury amongst solicitors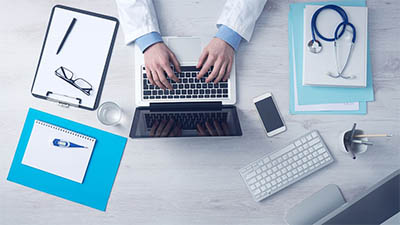 Back in December 2016, we reported on the UK Government's decision to fix costs in clinical negligence claims valued up to £25,000. At the time, many solicitors were happy that the government had rbacked down on their original proposals to fix costs in medical claims valued up to £250,000, but last month, many clinical negligence solicitors were fuming with the government as the timetable for the introduction of these "inevitable" measures appears to have been delayed.
Last month, dozens of clinical negligence solicitors protested outside Westminster in an attempt to encourage the government to scrap its plans to limit costs in medical negligence cases. While many experts in the legal sector now doubt that the government can establish a wide scheme of fixed recoverable costs within the next 12 months.
Lord Justice Jackson's costs proposals
On 31 July, this year, Lord Justice Jackson published comprehensive proposals about extending fixed recoverable costs in all civil claims. Included in these proposals were plans to introduce fixed costs throughout the remainder of the fast track, while certain claims of up to £100,000 would also be included, although these claims would normally be streamlined under 'intermediate track'. Lord Justice Jackson's fixed costs grid would also include a series of 'complexity bands' in order to reflect the level of work involved in each case.
The solicitor who helped Lord Justice Jackson with his fixed costs proposals has now conceded that the implementation of the fixed fees scheme would indeed be delayed. Solicitor Kerry Underwood said that this was because to date, the government has yet to release a statement on when a consultation on the fixed fee scheme will take place. He added that the proposals are far more detailed that they originally intended to be, but are capable of being added to the multi-track in due course.
In response to the delay, costs expert Dominic Green said that the original fixed fee target date of October 2018 was disrupted by the general election held earlier in the year. He added that April 2019 is likely to be the new implementation date for fixed fees in certain clinical negligence cases.
Fixed fees in clinical negligence claims has been a subject of extreme controversy for a while now, and the Society of Clinical Injury Lawyers has said that it has always rejected the ideas of fixed fees for claims in its sector. Representatives from the society spoke directly to MPs last month and said that the most important issue is always patient safety, and that if any improvements can be learnt from previous cases, the level of negligence will be reduced. Stephen Webber, chairman of the Society of Clinical Injury Lawyers also said that he rejects the view that fixed recoverable costs in the sector are inevitable.
Here at Fonseca Law, our team of personal injury solicitors are clinical negligence experts and can help you with your claim. If you've ever been injured through medical malpractice or a medical mistake, we can help you win the compensation you need to recover and live as normal a life as possible. To find out more, please get in touch today on 01495 303124, email: enquiries@fonsecalaw.co.uk, or pop into our offices based in the heart of Ebbw Vale, South Wales.