Government proposes referral fee ban in home-buying process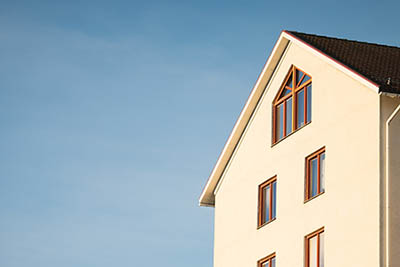 If you've ever purchased a property, you'll know that the entire conveyancing process can be a stressful experience, especially when an issue arises. Thankfully, here at Fonseca Law, we're experts in all things conveyancing, and can help ensure your selling/buying process runs as smoothly as possible, and so, we're happy to hear that the UK Government are looking to improve the home-buying process by introducing some radical changes.
Announced a few days ago, the UK Government is proposing a ban on estate agents charging solicitors referral fees, while also giving conveyancers acting on behalf of buyers and sellers more freedom from restrictions in order to improve the overall conveyancing process. In addition, the government wants to look at ways to improve competition in the conveyancing sector.
According to a survey of 2,000 people, most people who experienced delays during the conveyancing process blamed the other party's solicitor or licensed conveyancer. Furthermore, issues with lawyers were cited as the main cause of complication in the buying/selling process, while many of the respondents want to see a faster service from their lawyer, and often cited speed of legal proceedings as the main improvement they want to see. Having said that, 85% of buyers and sellers were satisfied with their licensed conveyancer or solicitor.
Costs to consumers increase and could hamper competition
The Department for Communities and Local Government (DCLG) said they acknowledge the work of the Conveyancing Association and HM Land Registry, but said that there is scope for further improvement in the conveyancing process. They continued to say that a quarter of all transactions currently fail, costing each party £750, and this amounts to hundreds of millions of pounds wasted on failed transactions each year. They added that they also want to address concerns raised about how the buying/selling process operates, including estate agent standards, mortgages, modernising the conveyancing process and leasehold/new build properties.
A call to evidence, issued by communities secretary, Sajid Javid, said that referral fees paid to estate agents may hamper competition in the industry. It also asked whether consumers benefit from referral arrangements, whether estate agents disclosed their referral fees, and what impact banning referral fees would have.
Adding to their earlier points, the DCLG said that it wanted the official search and conveyancing stages in the home/selling process to be as consumer-friendly as possible, especially as searching for homes is easier than ever thanks to the Internet. They continued to say that some firms already offer online conveyancing services and that some initiatives are already being pursued in the public and private sectors which could help firms move towards e-conveyancing. They also revealed that the government is working on a firm foundation for a digital revolution in conveyancing and will continue to work with the Land Registry to ensure data about property leases, covenants, restrictions and easements is more easily available to buyers. In addition to e-conveyancing, the DCLG also highlighted the fact that they want to target the issue of gazumping by introducing lock-in agreements which are expected to build trust and confidence between parties.
Are you looking to sell or buy a home? If so, here at Fonseca Law, we're experts at conveyancing and can help ensure your process runs as smoothly as possible. To find out more, please get in touch today on: enquiries@fonsecalaw.co.uk, pop into our offices based in Ebbw Vale, South Wales, or give us a call on 01495 303124.