Drivers who kill are set to receive life sentences under new law change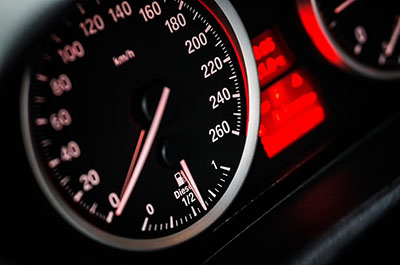 It has been argued by many road safety organisations that penalties given to drivers who kill or injure people while on the road are inadequate, and are causing additional anguish for their friends and families. As a result, organisations such as the road safety charity Brake have campaigned for tougher sentences, and the government has responded by announcing that drivers who kill in serious cases of dangerous and careless driving will now face life sentences.
The Ministry of Justice announced last month that anyone found guilty of causing death by dangerous driving, or death by careless driving while intoxicated or on drugs will face the most severe punishment. In addition, all death cases involving mobile phones, street racing or speeding will be treated the same as manslaughter.
Speaking about the new regulations, justice minister Dominic Rabb said that the Ministry of Justice is introducing the new regulations to imprison those who wreck lives through dangerous driving while high on drugs and alcohol. It was also announced that the new regulations will apply to all offences committed in Wales, Scotland and England; Northern Ireland has separate road safety laws. What's more, the Ministry of Justice has revealed that a new driving offence of causing serious injury through careless driving will also be created and implemented.
Changes come about following public consultation
In addition to continued pressure from road safety groups, the changes have come about following a public consultation in December 2016 which received 9,000 responses. Of the people who responded to the consultation, 70% of them backed increasing the maximum sentence for death by dangerous driving to life imprisonment from the current 14 years. Death by careless driving will carry a maximum jail term of 5 years, rising to 14 years if the guilty party was under the influence of drugs or alcohol.
The road safety charity Brake called the changes a "major victory" for the victims' families and added that they applaud the government for realising that the statue books have been weighted against the families of those killed by drivers who have flagrantly broken the law. However, Barrister Matthew Scott has argued that the new regulations won't help to increase road safety, and that the new measures are simply a "crowd-pleasing gesture". He added that life sentences should only be given to those found guilty of committing the most serious offences. He concluded by saying that taking out a mobile phone while driving, without the intention to cause death, is wrong, but doesn't justify a life sentence.
Here at Fonseca Law, we praise the government for making these changes, and feel that they will help the families of victims killed through road traffic collisions. If you are in need of legal representation, whether for a road traffic accident or any other part of law, we can help. Get in touch with our team of experienced solicitors today on 01495 303124, email: enquiries@fonsecalaw.co.uk or come and visit us in our Ebbw Vale office, based in the heart of South Wales.