MoJ spending cut by £600m in Budget 2017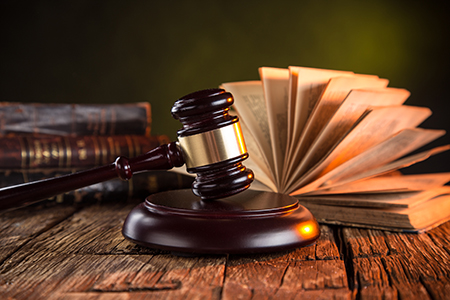 In his Budget 2017 last week, the Chancellor Philip Hammond announced that the government plans to press ahead with their proposals to force the Ministry of Justice to make £600 million in savings by the end of the decade. In his Budget, Mr Hammond revealed that the treasury is committed to reducing the MoJ's spending from the current level of £6.6 billion, to £6.2 billion in 2018/2019, and £6 billion by 2019/2020. It was also announced that spending on defence, health, education and the Home Office will all rise during the same period.
The Budget also discussed a number of other legal issues, including a £10 million Regulators' Pioneer Fund to help regulators develop and implement innovative approaches. There will also be a new Centre for Data Ethics, an extra £2.8 million for the Competition and Markets Authority to tackle companies acting unfairly. Finally, a discussion paper will discuss and explore options for long-term reform of employment status tests to ensure employment rights and tax regulations are clearer.
MoJ spending cuts could damage the industry
The Law Society vice-president Christina Blacklaws said that the significant cuts to the Ministry of Justice funding continue to affect the legal sector. She elaborated by saying that the 40% real cut in funding to the Ministry of Justice between 2011 and 2020 was noticeably absent from Mr Hammond's statement. She continued to say that the cuts to the Ministry of Justice will have a real impact on the ability of the most vulnerable in society to access justice.
She added that while the Law Society acknowledges the government's recent announcement to review the Legal Aid, Sentencing and Punishment of Offenders Act, the cuts to Ministry of Justice funding prevents effective justice for all.
Shadow justice secretary Richard Burgon also tweeted about the MoJ spending restrictions, saying that tens of thousands of people have already been unable to defend their rights in court as a result of legal aid cuts, and that any promised government review is meaningless if legal aid budgets continue to be cut.
In addition, Angela Rafferty QC, chairman of the Criminal Bar Association, said that the poor and vulnerable in society are already being denied access to justice. She continued by saying that the system is already desperate, and cannot endure any further cuts.
Here at Fonseca Law we strongly oppose budget cuts for the Ministry of Justice and believe that cuts to legal aid are already preventing many people access to justice. If you have been injured through no fault of your own, we can help you claim compensation. We can also help with many other legal matters such as employment law and conveyancing.
So, whatever your legal need, our team of experienced solicitors is here to help. Get in touch today on 01495 303124, email: enquiries@fonsecalaw.co.uk or pop into our office based in the heart of Ebbw Vale, South Wales.