Can you claim compensation for injuries caused by ice or snow?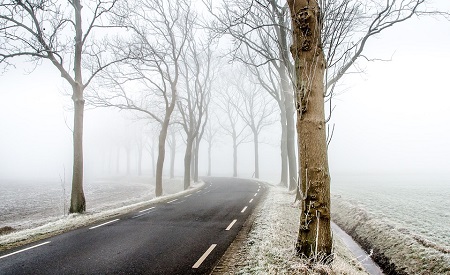 Earlier this week, the UK was gripped by severe winter weather which brought snow and ice to large swathes of the country, and while snow may look beautifully tranquil, it can be dangerous for those travelling, either in a car or on foot. When snow falls, we often read and hear about an increase in road traffic collisions, or injuries caused by trips and slips while on public footways and in public locations, but did you know, that if you've been injured because of winter weather, you could be eligible to claim compensation? It all depends on who's responsible.
Public highways and pavements
As no-one can be held responsible for the weather, if you're travelling, it's important to take reasonable steps to ensure your risk of injury is minimised. However, there are times where no amount of preparation can prevent injuries, and if it can be proven that someone was to blame, there may be grounds for a claim. In the UK, it is the responsibility of local authorities to ensure that main roads are clear of snow and ice, while public pavements should be maintained and gritted appropriately. If you are injured in a road traffic accident due to poor road conditions, or by slipping on an improperly treated pavement, you could be eligible to claim compensation against the local authority.
Accidents at work
Employers have a duty to keep their employees safe and secure, and this includes reducing the chances of slips occurring as a result of snow and ice around their property. In cold, icy conditions, your employer should ensure that all external areas such as entrances, car parks, refuse areas and any pavements or footpaths are sufficiently gritted; employment regulations state that employers must maintain routes around their premises so that they don't pose a hazard. If they're not properly maintained, and you suffer an injury as a result, you could be eligible to make a claim against your employer.
Accidents at private venues
The Occupiers' Liability Act 1957 states that restaurants, pubs, supermarkets, and other venues where the public gather have a duty to keep their customers safe. Most of these invite customers into their property to enjoy a service of some kind, and many of these will see people cross exterior spaces such as car parks and pavements, and these need to be maintained to a sufficient standard during icy weather.
As with all personal injury compensation claims, in order to be successful, you'll need to prove that the other party was at fault, be that a local authority, venue owner or employer. That's why, it's always best to provide as much evidence as possible to support your claim. This may include medical notes from a doctor detailing your injury, any police accident reports, names and addresses of any witnesses and photos of where the accident took place, especially of the weather conditions for ice and snow claims.
If you feel you have a claim, our expert personal injury solicitors are here to help. To find out more about our personal injury services, get in touch today on 01495 303124, email: enquires@fonsecalaw.co.uk, or pop into our office based in Ebbw Vale, South Wales.