Government may consider clinical negligence damages in cost cutting review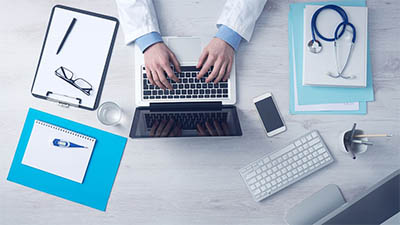 In a speech to the House of Lords earlier this month, health minister Lord James O'Shaughnessy revealed that a cross-government strategy tackling the spiralling costs of clinical negligence claims in the UK would be published in September, and could see a cap on damages awarded included in the agenda.
The UK Government's health and justice ministers have been asked to form a plan by the autumn of this year to tackle the rising costs of claims, after the National Audit Office revealed that, left unchecked, the annual cost of claims in the UK will more than double from the current £1.6bn to £3.2bn by 2020/2021.
During his announcement, O'Shaughnessy was asked to outline the progress made in reducing the budget set aside to deal with clinical negligence claims. Medical defence groups have argued that the Law Reform (Personal Injuries) Act should be updated to ensure damages are no longer calculated on the basis of private healthcare costs, a view shared by Liberal Democrat Lord Sharkey.
Costs on NHS are significant
In his address, O'Shaughnessy said that the NHS is significantly burdened by the cost of claims, and revealed that cutting the level of damages was one element being considered by the government as a way of cutting costs. He added that the issue of reform to tort law was very difficult, while resurrecting the idea of fixed costs for clinical negligence claims, thus fixing the amount of money legal firms can recover.
During the Lords' debate, former justice minister Lord Edward Faulks QC made a reference to the changes to the discount rate introduced last year, which ultimately increased compensation payments for injured victims, but are now under review by the government. Faulks asked the government if it was serious about a cap on damages, as this would not only clarify the amount of damages people could claim, but also reduce the legal costs involved.
In addition to Mr O'Shaughnessy's address, earlier this month, a letter jointly-signed by the NHS Confederation, the British Medical Association, the Academy of Medical Royal Colleges, the Family Doctors Association, the Medical Defence Union, the Medical Protection Society, and the Medical and Dental Defence Union, was handed to the justice secretary David Gaulke, asking for the discount rate to be immediately increased.
Here at Fonseca Law, we're experts at clinical negligence and have helped hundreds of previous clients receive the compensation they deserve. If you've suffered as a result of clinical negligence, we can help you get the compensation you need; get in touch with our team of solicitors today on 01495 303124, email: enquires@fonsecalaw.co.uk, or pop into our offices based in the heart of Ebbw Vale, South Wales.