Criminal solicitors face as much as 37% cuts to fees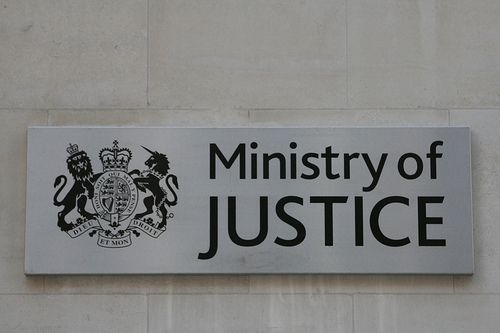 The Ministry of Justice recently imposed changes that mean criminal solicitors have had their fees for reading large quantities of crown court evidence cut by as much as 37%.
The Law Society of England and Wales challenged this, claiming that these reductions by the MoJ will only force more solicitors to think twice about taking on criminal defence work, as well impede access to justice and lead to miscarriages of justice.
The changes came about following growing concern over the volume of material that was often involved in cases that were derived from digital technology and repeated failures to disclose crucial material to defendants in rape trials.
These cuts were imposed in defiance of a departmental consultation process, where 97% of the respondents were opposed to the changes.
Number of criminal solicitors in England and Wales on the decline
The number of solicitors that are registered for criminal work in England and Wales has dropped significantly because the cuts to legal aid has made the profession much less profitable, with recent figures indicating that the number of law firms currently involved in criminal defence work has sharply fallen from 1,600 to 1,200.
Richard Miller, head of the justice team at the Law Society, said that there was cause for concern as there are areas where there are no emerging young lawyers and where defence solicitors are slowly becoming extinct.
The Law Society published new data with a heat map that illustrates the crisis in the number of criminal duty solicitors, and state that this could potentially leave many people unable to access their right to a solicitor and free advice.
Dinah Rose QC, a representative of the Law Society, told Lord Justice Leggatt and Mrs Justice Carr that these recent changes had significantly reduced the maximum fees that are payable under the scheme. The judicial review challenge claims that these changes to the fees are an illegal interference with an individuals right of access to justice as protected by the common law and article six of the European convention on human rights, which guarantees a fair trial.
Lawyers can now only claim for 6,000 pages of evidence
The changes made by the MoJ means that solicitors can now only claim for reading up to 6,000 pages of evidence. Previously, criminal solicitors were rewarded for reading up to 10,000 pages of evidence.
This reduction has been introduced at a time when evidence is being generated from mobile phones and laptops at a growing rate.
The Law Society has said that for a long, complex and serious offence in a crown court trial with 10,000 pages of evidence, the maximum "final fee" had been reduced from £89,645.06 to £55,974.64, which represents a total cut of 37%.
Other related work, such as interviews with defendants, locating and interviewing any witnesses, checking relevant statements against other evidence and investigating any alibis is work that will still have to be conducted by lawyers, but would now in effect not be paid for, according to the Law Society.
Lawyers for the Ministry of Justice argue that the changes do not amount to a cut in legal aid fees but were brought in with the intention of returning them to their previous levels.
If you're looking for a team of experienced solicitors to represent you, then here at Fonseca Law we have the expertise and knowledge to help you. We offer a wide range of legal services, so don't hesitate to get in touch with us today on 01495 303124, email: enquiries@fonsecalaw.co.uk or pop into our office located in the heart of Ebbw Vale, South Wales.