Government instruct officials to improve enforcement of family financial orders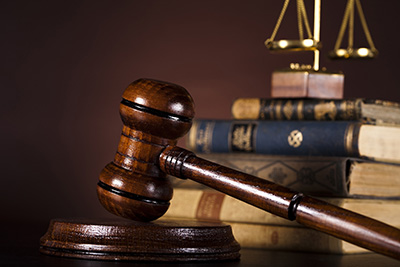 It has been over a year since the Law Commission recommended 63 ways to improve enforcement of family financial orders, and now the government has instructed officials to work with judges and practitioners to create measures that do not require changes to primary legislation. This has caused much scepticism among practitioners, with concerns over how long the reforms will take and whether they will actually prove to be enough.
Justice minister Lucy Frazer recently told law commissioner Professor Nick Hopkins that the government share the same concerns about the enforcement system that is currently in place.
Frazer claimed that the system is open to exploitation by debtors who choose to not comply with a court order, and that more needs to be done in order to assist debtors who cannot afford to pay.
Law Commission claim it's difficult for parties to recover monies owed
Back in 2016, the commission released a report that said the law in relation to enforcing such orders was too complicated and often ineffective, resulting in orders that were fairly awarded by the courts not always being complied with. The commission stated that it is often difficult for parties, particularly those without any representation, to recover the money that they are owed, which can lead to "significant hardship" for themselves and their family.
Officials have now been asked to work alongside the senior family judiciary, Family Procedure Rule and HM Courts and Tribunals Service to see if they can mastermind recommendations that can be progressed through changes to court rules, so that a clear and comprehensive procedural framework for enforcement can be implemented, making it easier for litigants in person and practitioners to navigate.
It's thought that these reforms could include the introduction of a "free-standing comprehensive" enforcement procedure within the Family Procedure Rules 2010 and inviting the family division president to issue a supporting practice direction, streamlining the operational processes and introducing new court forms. Judges who can deal with the enforcement applications may also be extended.
What happens to any recommendations that would require changes to primary legislation remains uncertain. These include "coercive orders", which would disqualify parties that default on the order from driving or ban them from traveling overseas.
Many welcome changes, but concern is also raised
Practitioners on the whole have welcomed Frazer's vision, but have also expressed some reservations.
Some solicitors have responded by stating that many people do not have the funds or energy to go through further proceedings to claim what they are owed, and that changing the rules will only be one part of the solution. Court closures and further cutbacks are also said to be the reason progress through the court system can often be incredibly time-consuming.
Others have warned that it's unlikely substantive changes would happen for a considerable amount of time, due to the fact that the government took 18 months to respond to the commission's recommendations.
If you need advice and assistance with a claim, or require help with any of the legal services that we offer, then get in touch with our expert team here at Fonseca Law in the heart of Ebbw Vale, South Wales. You can contact us on 01495 302676, email enquiries@fonsecalaw.co.uk or fill in our simple online contact form.