A guide to understanding professional negligence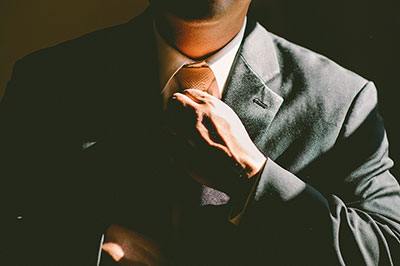 Professional negligence is a serious matter that can have terrible consequences for those who suffer, so we've developed this guide to help you gain a better understanding of exactly what professional negligence is and who it concerns.
What is professional negligence?
Many people believe that if a professional person is being negligent then they are offering bad advice, being careless or conducting their profession poorly - and they would be right.
The scope and depth of professional negligence is very wide, but, put simply, professional negligence occurs when a professional person fails to meet the required standard of his or her profession. This failure then results in the professional's client suffering in one form or another.
Who counts as a professional?
To be deemed a professional person, that person must have a specific skill for which they are paid. Good examples of a professional include solicitors, surveyors, accountants or architects, but the list is extensive.
Who can claim for professional negligence?
Firstly, for someone to make a claim for professional negligence, the professional in question must owe the person making the claim a duty of care.
Most professional negligence cases arise when a contractual relationship is in place between the parties, and if this is the case, the claimant will have a breach of contract claim.
It's worth noting that there doesn't always have to be a contract. This is because it is taken as a given that professionals will assume responsibility towards their clients.
How to establish negligence
Just because bad service or an error has been made by the professional, this does not necessarily constitute negligence.
Once a duty of care has been established, the client must show the following if they want to prove negligence:
The work carried out by the professional has fallen below the expected standard of a reasonable competent equivalent person who works within the same profession.


That the professional's breach of duty has caused some form of loss. The claimant must prove that the loss would not have been suffered if it were not for the negligent actions of the professional.


That the loss suffered by the claimant is not too remote. Whether a loss is too remote or not depends on whether the claim is being brought in contract or simply negligence. If it's a breach of contract the claimant can recover the losses that arise from the breach of contract, or losses that would reasonably have been in the contemplation of the parties when the contract was first agreed. If it's simply a negligence claim, the type of loss incurred must be reasonably foreseeable at the time the duty was breached by the professional.
How long does a claimant have to make a professional negligence claim?
There is a certain time limit where court proceedings for a negligence claim must be brought.
Generally, a professional negligence claim must be brought within six years from the time the negligence took place. In certain situations where the negligence only becomes apparent later in the future, this period can at times be extended. The limitation period then becomes three years from the date of the knowledge of the facts which give rise to the professional negligence claim.
However, there is a long-stop date of 15 years within which professional negligence claims must be brought.
Do you need legal assistance with regards to making a professional negligence claim, or are you interested in speaking to our team of solicitors about any of the other legal services that we offer here at Fonseca Law? If so, call us today on 01495 303124, e-mail us at enquiries@fonsecalaw.co.uk, fill in our online contact form, or pop into our offices based in Ebbw Vale, South Wales.