Hundreds applied for online divorce over Christmas period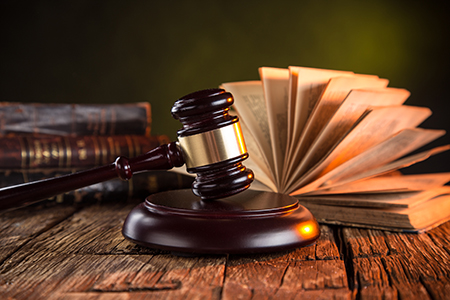 The UK government have revealed that hundreds of people applied for divorce over the Christmas and New Year period in its latest announcement and claim that making a number of justice processes available online is proving to be a success.
Over 23,000 online applications for divorce since its introduction
The online service was first launched last April, and since its introduction the government have received more than 23,000 online applications for divorce. This total includes 455 applications that were filed during the height of the festive period between December 24th to January 1st, with 13 being submitted on Christmas Day.
The system has been introduced as part of the £1bn modernisation programme that the government are slowly introducing, and the Ministry of Justice (MoJ) are keen to highlight the benefits of the online service. The MoJ claim that the introduction of online filing has cut the proportion of forms containing errors from 40% to less than 1%, and 85% of those who have used the online service have reported that they were happy with the experience.
Online services making a positive difference
Lucy Frazer, Justice minister at the MoJ, says that online services are already making a positive difference to those who use the justice system. She says it's encouraging to see users report back that the services are working well for them and that they are a better fit for their busy lives.
It's not just divorce applicants that are benefiting from the online filing system as a wider range of applications can also be made. Figures in the announcement show that more than 39,000 money claims have been made online since March of last year, 7,500 applications for probate have been made since July of last year, and 3,300 online PIP (personal independence payment) appeals have been submitted in the past six months.
Throughout 2018, more than 81,000 online pleas were received for low-level motoring offences through the Make a Plea service that was introduced back in 2014. 1,400 online please were also made for Transport for London fare evasion since last April.
By 2020, the Ministry of Justice plan to offer around 100 services in a digital online format, with hopes that this will offer a quicker and easier route for many people.
Questions, issues and concerns have been raised
The modernisation programme hasn't been all plain sailing for the MoJ, as the services have faced several criticisms and obstacles throughout the past year. Questions have been asked over the resourcing of the online claims services, as well as issues being raised over the type of technology that is used for video hearings, and there have also been concerns about the speed and scope of reforms.
Are you in need of legal advice regarding divorce? Here at Fonseca Law, we offer a wide range of legal services, including family law and divorce. Get in touch with our legal experts today by calling 01495 303124, e-mailing enquiries@fonsecalaw.co.uk, or by filling in our convenient online contact form.