Older drivers - are they more of a risk?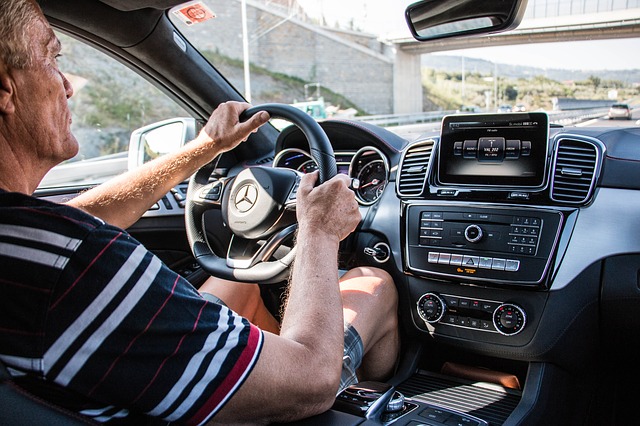 Last month saw 97-year-old Prince Philip, the Duke of Edinburgh, involved in a road traffic collision. Fortunately, there was no serious injuries following the accident, but it has raised several questions regarding the increasing number of older drivers on the road and the potential dangers this could present.
Figures show that the number of people aged 90 or above that hold a current driving licence in Britain has been steadily increasing, and the most recent figures show that they currently top 100,000.
Are older drivers more of a danger on the road compared to younger drivers?
In 2018, the number of pensioners aged 70 or above that held a driving licence passed the five million mark for the very first time, but figures released by the Driver and Vehicle Licensing Agency (DVLA) show that older drivers are no more a danger on the road than younger drivers. In fact, it appears to be just the opposite.
The DVLA have revealed that in November 2018, there were a total of 5.3 million over-70's with a full driving licence in Britain. Of those, 11,245 were involved in road traffic accidents - just 2 per every 1000.
As for young drivers aged 17 to 24, of which there were 2.8 million, the rate was 9 per 1000 - more than four times higher.
Furthermore, according to a study from Swansea University, drivers aged 70 were involved in 3 to 4 times fewer accidents than men aged 17 to 21. These findings were outlined at the British Science Festival in Swansea.
The current law for older drivers
As things stand, once you reach 70 years of age your driving licence automatically expires. To stay on the road, you must renew your driver's licence every three years. To do this, you must complete a self-assessment that declares you are medically fit to continue driving. There is currently no requirement to pass any form of tests.
The Association of Optometrists (AOP) have called for driver's to undergo compulsory eye tests every 10 years, but this recommendation has not been implemented so far. However, if you develop any medical conditions that could affect your ability to drive safely then you do have a responsibility to inform the DVLA.
The Older Drivers website, which was set up by the Royal Society for the Prevention of Accidents, states that driver's themselves should be the ones who takes the decision to stop driving unless medically unfit to do so. Friends, family and your GP can also assist with this as they can help identify potential problems that the driver may not have noticed.
Things to look out for in older drivers
The Older Drivers forum have listed several key signs to consider when determining whether an older driver is safe on the road. These include:
Slow reaction times
Difficult in turning whilst reversing
Unnecessary excessive use of the break
Other drivers sounding their horns at them
Incorrect use of signals
Hitting the kerb
Trouble completing manoeuvres
Confusion at junctions and exits
Over-revving
Difficulties with low-light or night-time driving
Avoidance of driving to new or unfamiliar places
Scrapes and dents in the car
Have you been injured in a road traffic accident that wasn't your fault? If so, speak to our team of experienced personal injury solicitors here at Fonseca Law. We can help you claim the compensation you deserve. You can contact us by calling 01495 303124, e-mailing enquiries@fonsecalaw.co.uk or by filling in our online contact form.