Welsh government announce plans for new Law Council of Wales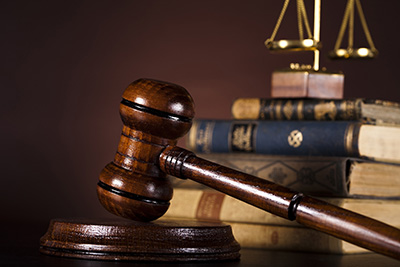 The Welsh government recently commissioned a taskforce to review the justice system in Wales, and the outcome was a proposal to establish a Law Council of Wales to help promote legal education and increase awareness of Welsh law.
The proposal has been put forward by the Commission on Justice in Wales, which was set up in 2017 by former First Minister of Wales, Carwyn Jones, and is currently chaired by former lord chief justice Lord Thomas of Cwmgiedd.
Effective collaboration in Scotland helped inspire plans
Lord Thomas has stated that the commission had drawn on valuable experience in Scotland in mooting the idea of creating a Law Council of Wales. He claims that the need for collaboration between the legal professions and law schools has long been recognised in Scotland, where they have created the Joint Standing Committee for Legal education, which is successfully bringing people together who hold key roles in legal education - the judiciary, bar, Law Society, law schools and lay members. The consensus is that the Joint Standing Committee is proving highly effective.
It was noted that the plan originated two years ago during a speech given by Wales' first Supreme Court judge, Sir David Lloyd Jones, which included a call for an institute of Welsh law. Lloyd Jones was presenting the speech to the 2017 Legal Wales conference in Swansea, and he highlighted how the growing body of Wales law must be readily available to the people of Wales so that we can enable access to justice, and secure commercial certainty and economic prosperity across the country.
Law Society in Wales excited by the proposal
Mark Evans, chair of the Law Society in Wales Committee said that the Law Society in Wales is very much looking forward to working closely the proposed new Law Council so that they can continue to drive better and more focused collaboration between the different areas of the legal community within Wales. He went on to say that the Law Society in Wales are keen to be involved from the very beginning and are set to have discussions with the Counsel General and Welsh Government officials in the very near future to explore how they can most effectively get involved.
Nevertheless, the divergence Wales has taken away from England still remains a rather controversial subject among many lawyers. They hold fears that further divergence will create more complications with cross-border practice and will add to the costs of doing business.
You can read the Law Council of Wales discussion and consultation paper on the Welsh government website, where they are also inviting views, comments and suggestions to be put forward from the general public.
Here at Fonseca Law we offer a wide range of legal services, covering everything from family law and personal injury through to civil litigation. If you're in need of expert advice, contact our team of knowledgeable solicitors today by calling 01495 303124, e-mailing enquiries@fonsecalaw.co.uk or by completing our online contact form.