£5.6m legal research lab to be built in Wales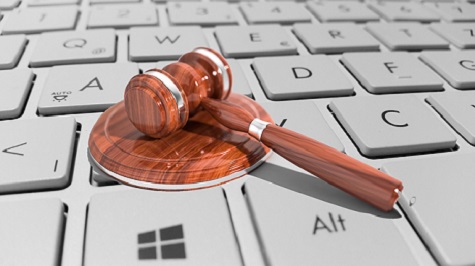 Legal research in Wales will take a huge step forward next summer, as Swansea University and the Welsh Government prepare to open the Legal Innovation Lab Wales to help facilitate the research and innovation in legal technology.
The new lab, which is to be located at the Hillary Rodham Clinton School of Law at Swansea University, is costing a total of £5.6m. The EU are providing the Welsh Government with £4m of the costs through the European Union's European Regional Development Fund (ERDF), while Swansea University are investing the remaining £1.6m.
Legal lab will strengthen Welsh legal sector
Jeremy Miles AM, counsel general and Brexit minister, has said that modern technology will have a role in promoting access for justice as a distinctly Welsh legal system emerges. He said that the Justice Commission report, published towards the end of last October, identified opportunities to strengthen the legal sector here in Wales, and that finding and understanding the law with reasonable ease goes to the heart of a nation governed by the rule of law.
Dr Chris Marshall, Swansea University's Director of Knowledge Economy, stated that a core focus of the Legal Innovation Lab Wales is to help law firms innovate at the intersection of law and technology, either through the better use of data, improving on the current design of legal processes, or applying machine learning to legal matters where appropriate.
The new project will also work with law enforcement, security agencies and technologies companies to help drive the understanding of how terrorists and criminals exploit digital platforms and emerging technologies, as well as develop tools and safeguards that can be easily integrated into technological design.
New facilities will include AI lab and law clinic
Legal Innovation Lab Wales will have a modern suite of research and collaboration facilities such as a legal artificial intelligence laboratory, a cyber threats research suite and a legal innovation centre. There will also be a law clinic where innovation and collaboration in cutting-edge legal tech can be trialled to help pave the way for deployment of applications and platforms that help people gain easier access to justice.
With the upcoming general election campaign around the corner, Jeremy Miles AM said that EU funds continue to play a vital part in modernising the Welsh economy, increasing productivity and developing both employment and business opportunities. According to Miles, this Legal Innovation Lab is exactly what we need right now, as these facilities can help us discover emerging technologies while enabling the Welsh Government, legal professionals, professional bodies and academia in Wales so effectively work in partnership to help develop and promote the growing technological capabilities within the legal sector.
Here at Fonseca Law we offer a wide range of legal services, so no matter what your legal matter, our team of expert solicitors are on hand to offer help and professional advice. Contact us today by calling 01495 303124, e-mailing enquiries@fonsecalaw.co.uk or by completing our easy and convenient online contact form.