Deadlines for making a professional negligence claim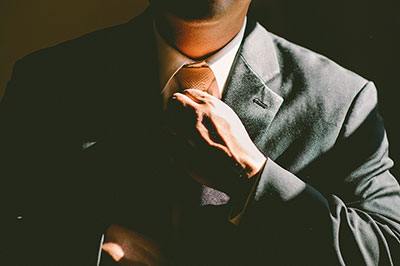 If you've been thinking about making a professional negligence claim, then it's important to know that any claim has to be made within a certain time frame. If a claimant waits too long before commencing with proceedings then it's very likely that the claim will be statue barred.
A professional negligence claim can be filed against any professional who fails to perform his or her responsibilities to a satisfactory level that is required of a reasonably competent person in their profession. Professional negligence claims can be made against a number of different professionals, such as lenders, accountants, insurance brokers, financial advisers, surveyors, solicitors, auditors etc.
The deadlines
The primary limitation period
There are generally two different deadlines for making a professional negligence claim. They are based on either contract or the common law tort of negligence. Under contract law, a claimant will have six years from date of the breach of contract to make a claim. Under the tort of negligence, a claimant will have six years from the date they suffer a financial loss as a result of the professional negligence. Both of these periods are known as the primary limitation period.
Any claim that is made after these points in time will likely mean that you case will be time barred. You can learn more about the time limits in the Limitation Act 1980.
The secondary limitation period
In some cases, such as a claim that is for negligence only, the time limit may be extended if the negligence was discovered at a later point in time after the primary limitation period deadline. This is referred to as the secondary limitation period. In these cases, the deadline in which to commence with a claim is three years from the date of knowledge, which is the date that you became aware (or should have become aware) of the professional negligence. Proving which date you became aware (or should have became aware) can often be a difficult hurdle to tackle, as the court may believe that you should have known about the negligent advice at an earlier time that you did. This means that the point is often open to argument from the defendant.
There is also an absolute long stop of 15 years for professional negligence claims . This means that anyone who discovers that they have suffered a loss as a result of professional negligence that took place more than 15 years ago won't be able to commence with making a claim.
These deadlines are in place to provide the professionals a certain level of protection in relation to their financial exposure on any work that they carry out for their clients. There are also logistical advantages to having these deadlines in place, including how long client files need to be kept by the professional and in relation the indemnity insurance policies.
To learn more, be sure to read through our guide to professional negligence.
If you'd like to discuss your professional negligence claim in more detail, or find out more about any of the other legal services that we offer here at Fonseca Law, don't hesitate to get in touch with our team of expert solicitors. You can call on 01495 303124, e-mail enquiries@fonsecalaw.co.uk or fill in the online contact form.