Prenuptial agreements in Wales and England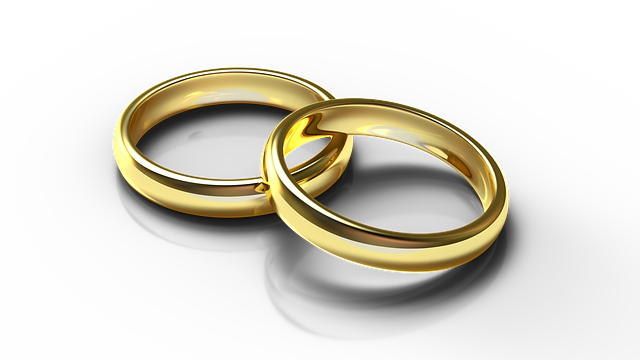 These days many of us are aware of what the term prenuptial agreement means as they have garnered growing attention over the years. Nevertheless, for those who are new to the term a prenuptial agreement is a written agreement between a couple stipulating certain things before they get married. This prenuptial agreement, often shortened as a prenup, typically sets out ownership of the couple's belongings, such as assets, money, property etc. and explains exactly how these possessions should be divided if the unfortunate event of a divorce was to occur later down the line.
One common misconception is that prenuptial agreements are confined to those who are exponentially wealthy, but this is not the case. These days many people choose to marry later in life, and often for a second or third time, unlike previous generations where it was more typical for people to marry early in life. With marriage taking place later in life this can mean that more assets are likely to have accumulated between each partner meaning prenuptial agreements has found its useful place among modern newly-weds.
Prenups are known to be viewed in a negative light by some, although the mainstream stigma surrounding them has faded quite significantly over the past few years. People are coming around to the opinion that it's perfectly acceptable to protect what you already own while entering a new marriage.
Prenuptial agreements - are they legally binding?
At the time of writing, prenuptial agreements are not legally binding in Wales and England, however this doesn't mean that the courts will simply dismiss them should you unfortunately face divorce procedures. A court will carefully consider any prenuptial agreement that is in place, including factors such as:
Was the prenuptial agreement written voluntarily by each partner and without duress?
Were the implications of the agreement fully understood by both parties?
Does the agreement offer full disclosure of all assets and liabilities?
Are the terms of the prenuptial agreement fair?
Was legal advice obtained by each party?
If the answer is yes to all of the above, then a UK court is likely to uphold the prenuptial agreement. To further add weight, it's advised that both parties sign the agreement at least 28 days before the date of marriage so that each party is afforded sufficient time to consider - basically a 'cooling off' period - as well as to provide evidence to a court that no pressure or duress was involved.
How much does a prenuptial agreement cost?
The cost of a prenuptial agreement depends on the situation and the amount of assets that are to be protected. The total cost should cover the drafting and amending of the agreement to suit your personal situation as well as the expert advice and knowledge that you receive from your professional family law solicitor. To receive a more accurate figure of costs do get in touch with your solicitor of choice.
How can I write a prenuptial agreement?
Despite not being legally binding, a correctly written prenuptial agreement can still provide a significant level of certainty to both parties entering a marriage. The safest and most effective way to write a prenuptial agreement is by seeking the help and advice of an expert family solicitor. Many choose to write the agreement themselves in an attempt to reduce hassle and costs but this typically results in the agreement carrying less weight in court. A prenuptial agreement that's written with the help of a solicitor ensures all terms of the agreement are adhered to as best as possible and that all assets are not compromised should divorce take place in the future.
To discuss any legal concerns with a family law expert, or to learn more about any of the other legal services that we offer here at Fonseca Law please don't hesitate to get in touch. You can contact our expert team by calling 01495 303124, e-mailing enquiries@fonsecalaw.co.uk or by completing our online contact form.