The importance of quickly seeking personal injury legal advice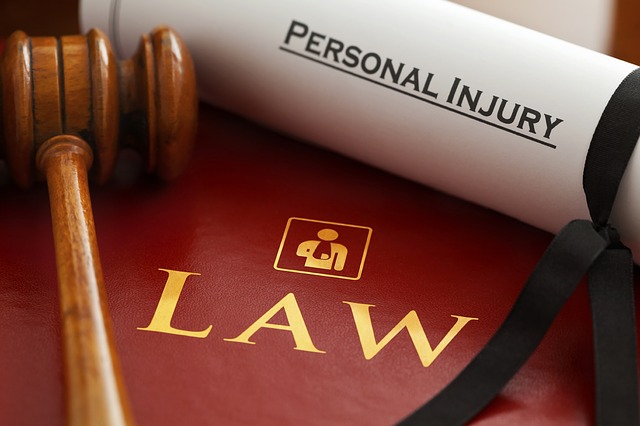 Most people are aware that there is a time period in which a personal injury claim can be settled or for court proceedings to begin following their involvement in an accident that wasn't their fault. That window of opportunity as per the Limitation Act of 1980 is currently 3 years from the date of the accident. That period has the potential to be extended for claims that are related to hearing loss, asbestos conditions, other industrial diseases and clinical negligence whereby the symptoms that the claimant suffers manifest themselves many years later.
The fact that a claimant has three years or more to bring forward a personal injury claim means that many people refrain from proceeding with their claim for quite some time afterwards. Suffering a terrible injury from an accident that wasn't your fault can be both physically and mentally draining, perhaps even debilitating for quite a long time, so it's no surprise that you'd prefer to take plenty of time out to fully recover before assessing whether you'd like to go forward with making a claim.
However, it's important to note that although a claimant has a number of years to bring forward a claim, it can often be beneficial to get the ball rolling as early as possible for several reasons.
Why is it beneficial to seek personal injury advice as soon as possible?
Your recollection of the event may fade with time
When making a personal injury claim it's vital to include as much crucial information and key facts as possible so that liability for the accident can be correctly established. An extended period of time may help heal a claimants injury, but it can also mean that memories relating to key information about the accident can also fade - things such as remembering exactly where the accident occurred, the exact time and date, the speed a vehicle was traveling, who took what actions afterwards and did anybody witness it? This is all crucial information that can greatly help towards winning a personal injury claim.
Defects may be repaired or replaced before you make a claim
Something that caused the injury, such as a street defect, may have changed or been replaced or repaired since the date of the accident. If somebody else was to notify the council of a defect after your accident, the council may take action to resolve the issue before you even had a chance to put forward a claim. Instructing legal experts to open a case at the earliest opportunity following the accident will provide you with the best chance of gaining compensation.
You may lose out on a witness statement
If somebody was witness to the event they may be more difficult to track down and contact if things are left too long. Even if you took their details at the scene of the accident, there's the risk that they could change their phone number, address, or even their name, making it extremely difficult to contact them for a witness statement if you don't chase them up soon after the event.
Claimants may lose out on legal insurance cover
Legal Expenses Insurance is often an add-on to another form of insurance, but in many cases they will not cover costs of bringing a claim unless they are notified within three months of an accident occurring.
Claims could become problematic if a business or employer ceases business etc.
A claim against a business, organisation or employer could become problematic if they happen to close down and cease operation, move to another location, enter administration or become incredibly difficult to trace for some reason before a personal injury claim is made.
Machinery at fault could be sold, scrapped or altered
If machinery was to blame for the accident there's the risk that it could be sold, scrapped or altered before a claim is made. This would mean an expert engineer wouldn't be able to fully examine the machine which could in turn negatively impact the strength of a claim.
Potential to lose out on vital CCTV footage
CCTV is a fantastic form of evidence to back a claim, but leaving things too long could result in the footage that was captured no longer being available. Many establishments only keep recorded CCTV footage for a set amount of time before it's recorded over.
Existing laws could change
Legislation evolves regularly so any changes to the law that relates to your particular situation could reduce your prospects of succeeding if you happen to delay instructing a solicitor and putting forward a personal injury claim.
We would advise anyone looking to make a personal injury claim to arrange a consultation with personal injury experts at the earliest opportunity following the accident or as soon as you become aware of your right to claim.
For professional legal advice and to discuss your situation in more detail don't hesitate to contact our team of legal experts here at Fonseca Law. We offer a wide range of legal services covering all aspects of the law. Contact us today by calling 01495 303124, e-mailing enquiries@fonsecalaw.co.uk or by filling in our online contact form.