Personal Injury Myths Debunked - Part 2 of 2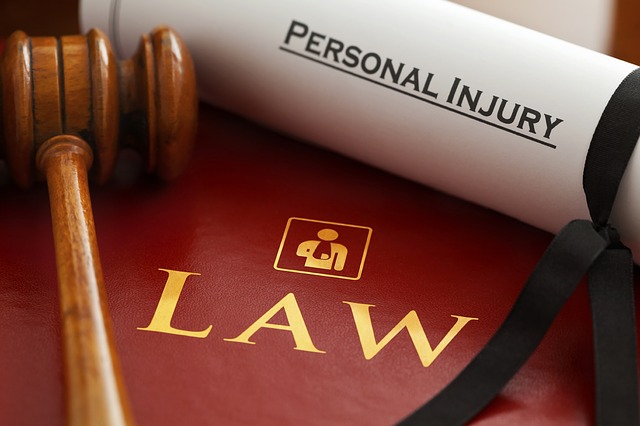 Continuing on from part 1 in this 2-part series about myths surrounding personal injury claims, we now focus on a few other common misunderstandings and misconceptions that people have. These are often enough to put people off claiming altogether, but hopefully some accurate information can help you come to an educated decision when deciding how you'd like to move things forward with regards to making a personal injury claim.
In part 2 we discuss:

Why personal injury claims aren't just people cashing in
The amount of time you really have to submit a claim
Whether the personal injury claim process is a hassle and too time-consuming
How tax works with regards to personal injury compensation wins
Personal injury claims are mostly people claiming with no valid reason
There is certainly some stigma surrounding personal injury claims, with many people believing that a high percentage are simply people submitting a claim regardless of whether they have actually suffered or not, are exaggerating the suffering they have experienced in order to claim a larger compensation sum or have completely fabricated the accident and subsequent injuries.

This stigma can be very hurtful to those who have genuinely suffered following a personal injury and can make them feel guilty about filing the claim.

In the vast majority of cases, people have actually been in a genuine accident that wasn't their fault and furthermore, it wouldn't be in the best interests of a solicitor to represent someone who they felt weren't being honest and genuine about their experience.

For those who deserve it, personal injury claims can be extremely helpful as it's designed to help them get their life back on track. It's there to help cover medical expenses, damages, and loss of earnings.

There's no real rush to make a claim so I can take my time
Claimants have a standard three years from the date of the accident within which they can make a claim, so it's true that there is a fair amount of time - though not an unlimited amount. This three-year period is known as the limitation period, though there are some exceptions to this rule, such as:
If the person is unable to make a claim themselves due to mental capacity, the cut-off date is removed until they regain the ability to do so
Any claims involving children or teens under the age of 18 have until their 21st birthday
If a criminal injury is sustained, such as a vehicle being used as a weapon, claimants may have a separate right to claim under the Criminal Injuries Compensation Authority (CICA). For all CICA claims, there is a two-year cut-off date from the date of the incident
Regardless of your situation, if you've suffered from an accident that wasn't your fault and are considering a claim, you would be best advised to seek professional legal advice as soon as possible so that evidence and witness statements can be gathered at the earliest opportunity to put forward your case with the best chance of success.
Learn more about the importance of quickly seeking personal injury legal advice.
Making a personal injury claim isn't worth the time nor hassle
The claims process itself is fairly straightforward in most cases as it tends to be pretty clear cut on what has happened and who's at fault, so provided the guilty party admits liability, claims are usually settled very quickly
Claims for more serious injuries or when liability or negligence is in dispute can lead to a more time-consuming claim. However, provided the claimant has instructed an experienced solicitor to act on their behalf, the entire process should be clearly communicated throughout and all matters will be dealt with appropriately so that they spend less time worrying about the outcome and more time focusing on a healthy recovery.
I will have to pay tax on my compensation pay out anyway
There is no tax to pay on any financial pay out that is received as compensation following an injury. In fact, there are laws in place that ensures no tax needs to be paid on it. This is true regardless of whether compensation settlements are received in one lump sum or as staggered payments over a period of time. Nor does it matter whether the case was settled in or out of court - in all circumstances, compensation is exempt from tax charges.
If you'd like to gain some further information or advice about seeking your own personal injury claim after an accident that wasn't your fault, don't hesitate to get in touch with our expert legal team here at Fonseca Law. We have the expertise to ensure you have the very best chance of successfully winning the compensation you deserve. Contact us by calling 01495 303124, e-mailing enquiries@fonsecalaw.co.uk or by submitting our online contact form.