Who's to blame for road traffic accidents in ice and snow?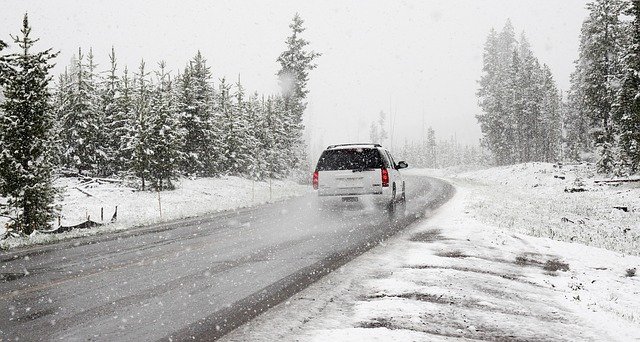 It goes without saying that while driving on the road caution and care is required at all times, but the cold, frosty, wet and windy winter weather does bring with it an additional set of dangers that drivers must pay attention to. When a road traffic accident is caused by slippery ice or snow on the road, many drivers question whether there is an automatic void of responsibility, but this is not the case.
If a road traffic accident case reaches court, then adverse weather conditions may be viewed as a contributory factor to the accident, but it cannot be used an excuse for unsafe driving.
Wintry road conditions can make a personal injury claim more complex, but it shouldn't deter any victims from pursuing a compensation as many people are able to find themselves eligible depending on the facts and context of the accident.
If you believe you're a victim of a road traffic accident, regardless of the road conditions, you may be eligible for filing a compensation claim against:
The driver of the third-party vehicle who you believe to be responsible
The local authority
The Highways Agency
Was the driver correctly driving to the conditions?
If you are the victim of a road traffic accident and have reason to believe that the driver failed to drive appropriately for the road conditions, or that the driver failed to prepare their car in accordance with The Highway Code, they may well be held responsible for the accident. If this proves to be the case, you may be entitled to receive compensation through their car insurance provider.
Drivers have a duty of care to all other road users during wintry weather conditions. This means all drivers must suitably adjust their driving style to accommodate the current road conditions - as we know, this often involves ice and snow throughout the winter months.
Adjusting how you drive to suit the road and weather conditions may involve driving at slower speeds and maintaining a greater distance between other vehicles and road users. This allows drivers to arrive at a safe stop when necessary and to vastly increase their ability to react to potential hazards as soon as possible without losing control of the vehicle.
Read: Avoiding Road Traffic Accidents This Winter
Driving a vehicle in icy conditions
You can find a list of required steps that all motorists should take when driving a vehicle in icy or snowy conditions in The Highway Code. This includes not only rules surrounding the manner in which the vehicle should be driven while on the road, but also rules that relate to how the vehicle should be prepared before a journey has even begun.
Rule 229 of The Highway Code instructs that before setting off a driver must:
be able to see, so clear all snow and ice from all your windows
ensure that lights are clean and number plates are clearly visible and legible
make sure the mirrors are clear and the windows are demisted thoroughly
remove all snow that might fall off into the path of other road users
check that the planned route is clear of delays and that no further snowfalls or severe weather are predicted.
There are no UK laws that stipulate a requirement for the use of all-season or winter specific tyres during the winter months. With that said, if you happen to live in an area of the UK that's often prone to snow or icy cold conditions during colder seasons, you may find a change to more suitable tyres to be a worthwhile investment. This will make driving during these cold seasons both far safer and easier and could be the reason you are able to avoid certain road traffic accidents from occurring.
Above all, if the weather conditions aren't favourable for driving - be it snow, ice, heavy rain, or high winds - it is always worth considering whether the journey you're about to make is necessary. The easiest way to ensure complete safety during notably poor driving conditions is by not being on the road in the first place.
If you'd like to discuss a road traffic accident compensation claim or would like to learn more about any of the wide range of other legal services that we offer here at Fonseca Law, don't hesitate to get in touch with our experienced team of solicitors. Contact us today by calling 01495 303124, e-mailing enquiries@fonsecalaw.co.uk or by completing our online contact form.