The impact of mobile phone laws while driving from 2017 to today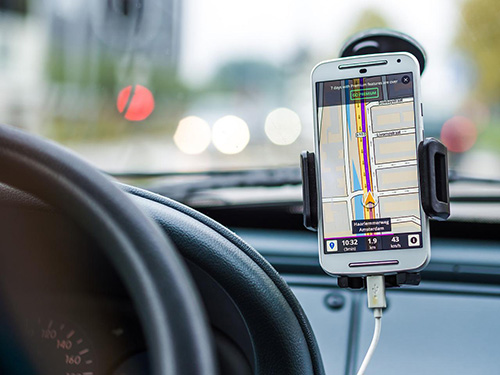 It may be difficult to believe, but it's been almost two decades since mobile phone laws when driving were first introduced in the UK.
Since that initial introduction back in 2003, mobile phone laws have been revised and made stricter several times as the Government attempted to figure out the right balance of legislation for the newly emerging age of widespread technology.
Despite the increasing crackdown, the number of people caught driving while using a mobile or who were involved in other mobile-related phone accidents have continued to rise alongside the increased ownership of mobile phones.
So, have the laws surrounding mobile phones had enough of an effect? And what impact have they had on safety while driving?
What laws were introduced in 2017?
By 2017 it was decided that the existing laws related to motorists using mobile devices wasn't enough to stem the growing number of accidents on the road, so new laws meant motorists caught using a mobile would be fined £200 and receive six points on their license. This included any driver who was not only driving, but who was also idle at traffic lights, queuing in traffic, or even simply sitting idle with the engine still running. If the driver was considered new (anyone who obtained their driving license within two years or less), they would receive an instant ban and would need to retake their theory and practical tests.
Furthermore, any car driver or motorcycle rider who unsuccessfully challenged the conviction in court could see their fine increased up to £1000, while bus and heavy goods vehicle (HGV) drivers could see their fine increased up to £2500.
Satnav use was also increasingly prevalent, so 2017 also saw driving tests include following directions with the use of a satnav device. A mobile phone can be legally used as a sat nav, but only so long as the device has secure, hands-free access and doesn't block the drivers view of the road or traffic ahead. The phone must not be touched whilst driving, so cannot be held while being used as a sat nav.
Read: Common causes of road traffic accidents
Did these new laws help combat careless driving?
According to a poll that was conducted by Leasing Options not long after the 2017 mobile phone law revision, 91% of drivers claimed that the new penalties would encourage them to not use their mobile phone in the car while the engine was running, and 50% admitted to having previously used their mobile phone while driving in the past.
Despite this, the RAC reported that in 2018 there had actually been an increase in the number of drivers spotted using a mobile phone while driving, with illegal mobile use among certain age groups in particular rocketing.
The UK Government decided that further measures needed to be taken, and as such in 2021 they stated that new laws would be introduced that would make using any mobile device while driving virtually illegal under any circumstance.
Most recent mobile phone laws in 2022
These proposed further measures were finally introduced in March 2022, which means motorists are now breaking the law if they use a handheld device while driving for any use, including scrolling through music playlists, playing games, checking the time, accessing the internet, to take photos or record videos, or literally any other use. Anyone caught doing so may face a fine of up to £1000 as well as receiving 6 points on their licence or even an outright driving ban.
The only exemptions include using a mobile phone in an emergency situation and using a mobile device in a stationary vehicle to make a contactless payment at a payment terminal for goods or services.
More information regarding which mobile device actions while driving are now an offence can be found on the government website.
£800,000 was also spent on a communications campaign that hit radios and social media earlier in the year to target the younger generation of drivers who have grown up with mobile phones from an early age.
Here at Fonseca Law, we offer a wide range of legal services, including road traffic offences, so if you need to seek expert advice don't hesitate to contact our knowledgeable team of solicitors. Contact us today by calling 01495 303124, e-mailing enquiries@fonsecalaw.co.uk or by completing our online contact form.