Personal injury claims with a personal service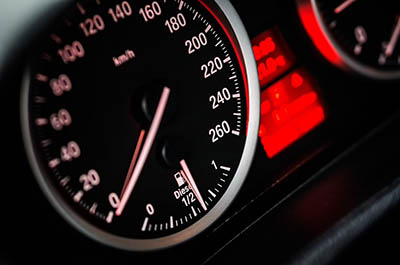 We know that accidents do happen and unfortunately we know that the period immediately after an accident can be one of the most stressful periods throughout the whole process. Making a personal injury claim may be not be high on your immediate priorities, but if you've had an accident that wasn't your fault then you may be entitled to compensation. Whether you've had a road traffic accident, an accident at work or suffered as a result of medical negligence our team of highly qualified and experienced solicitors are here to help you with your no win no fee claim.

Our no win no fee service means that if your claim is unfortunately unsuccessful you won't have to pay us a penny!
Providing a personal service
Unlike some injury lawyers we pride ourselves on delivering a personal service to our clients. Our clients are the most important aspect of each and every claim, we therefore treat you as an individual and not just another claimant. Authorised and Regulated by the Solicitors Regulation Authority, our aim is to provide an efficient, friendly and professional service; we can easily adapt our working approach to suit your personal needs, so from the moment you contact us we are happy to go the extra mile for you. You can contact us 24 hours a day on our phone service or you're more than welcome to pop into our offices in Ebbw Vale in order to speak personally with one of our experienced team. We offer a free first appointment and once we take on your personal injury claim we can even visit you at your home should you require!
Using our team's expertise and knowledge of personal injury claims is highly recommended, it'll save you time and money compared to using insurance companies to handle claims. Most insurance claims adjusters typically have little legal experience if any! Meaning that the process may take longer and the actually amount of compensation you receive is considerably less than you deserve.
Experienced solicitors
Our team of experienced solicitors have handled numerous personal injury claims over the years ranging from claims of a couple of thousand to hundreds of thousands of pounds. We pride ourselves on our ability to deliver, just look at some of the recent awards some of our clients have received!
We have successfully handled claims against the Motor Insurers Bureau (MIB) and are able to act for you in relation to Criminal Injuries you may have suffered. Along with multi-party claims and claims on behalf of minors and patients we have successfully defended personal injury claims on behalf of landowners.
Get your personal injury claim running today
We believe that the client is the most important person in the legal proceedings and we treat every client like a human being. For more information and to speak with one of our experienced solicitors contact us today on 01495 303124 or 079820 721285 out of office hours. You can also fill out our claim form and someone will get back to you within 24 hours. We hope you'll never need us, but should the situation arise you can feel confident that our team will help and support you from start to finish.