Plans to ban unrated PII insurers dropped by SRA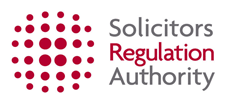 The Solicitors Regulation Authority (SRA) revealed last week that their proposed plans to ban solicitors using unrated Professional Indemnity Insurers (PII) have been scrapped.
Earlier in 2014, the SRA proposed imposing a minimum B-Plus rating for insurers who operate in the solicitors' PII market. The SRA originally believed that these new PII regulations would provide clients with more security and certainty, should a high-profile unrated insurer collapse. However, critics of the new policies argued that banning unrated PII insurers would likely increase premiums, reduce the amount of market competition and ultimately force small to medium law firms out of business.
While the SRA have, for the time being, scrapped the plans, they haven't ruled out implementing the planned changes in the future. The SRA said that it has "decided not to implement the proposed change at this time, but will keep this under review".
Reform of legal service regulation
The SRA have announced that while these plans are being scrapped for the foreseeable future, the regulator will be pressing ahead with the reform of regulation in the legal services sector. Four separate consultation periods will now be opened as part of the SRA's 'Approach to Regulation and its Reform paper'. The consultations will cover a range of proposed changes including:
Modifications to compensation arrangements
Easier access to the industry for multi-disciplinary alternative business structures
Amendments to the minimum requirements for firms looking to become a PII
Changes to accountants' reports on client accounts to ensure current cost levels are reduced
The SRA hope that these changes will help reduce regulatory burdens on smaller law firms and encourage local and national authorities to offer more support. During the consultation period (which ends in November) the SRA will speak with solicitors, law firms and legal representatives about the proposals; if everything goes as planned, they should publish a proposal paper in the summer, followed in November by a consultation paper.
Once the consultation paper has been published, the SRA hope to implement the changes in April 2015.
Speaking about the regulation changes suggested, Charles Plant, chair of the SRA's board, said:
"We are determined to regulate in a way which maintains the core professional principles and which enables good, committed, lawyers and firms to meet the diverse legal needs of an increasing number of consumers. We have set out the approach we will take in order to provide clarity for those we regulate, for the legal services market more widely, and for consumers".
Here at Fonseca Law we are experts at handling personal injury claims and adhere to all current SRA regulations. This means your case will be handled by experienced and trustworthy solicitors who take your case very seriously. If you would like to make a claim, contact us today or fill in one of our online claims form.