Fraudulent claims: the effect on the insurance industry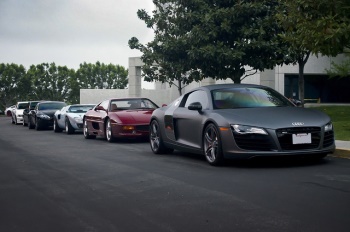 In a recent article, the Guardian reported on figures that show the number of fraudulent motor insurance claims being filed equal roughly 3,500 a week, or around 500 every day. This is the first time that the Association of British Insurers (ABI) have launched an investigation into the extent of fraudulent applications, meaning that there is no data available to compare the results of the study to, and the results reveal that in 2013, UK insurers documented a total of 180,675 attempted fraudulent claims, whilst it is estimated that £2.1 billion worth of undetected insurance fraud is committed every year.
The rising cost of car insurance
There is a symbiotic relationship between fraudulent claims and the car insurance industry; factors such as the economic climate, the cost of running a car and the perception that false claims are seen as a victimless crime all contribute towards the increase in insurance fraud, however, fraudulent applications and claims also serve to increase the cost of insurance premiums and cost honest consumers more money.
It is estimated that the majority of fraudulent motor insurance applications involve the failure to disclose any previous driving convictions, claims or the existence of a poor credit rating, but earlier this year, Britain's biggest insurer, Aviva, reported a rise in insurance fraud through 'crash-for-cash' scams. These scams involve a driver breaking suddenly and without warning in order to intentionally cause the motorist behind them to crash into the rear of the vehicle. Claims such as these being filed against motorists drive up the cost of insurance for the driver, despite them not being at fault.
The cost to the consumer
In August 2014, UK insurer Zurich published results of a study that found one in five customers admitted to making a deliberate or accidental error in their applications. For 17-year-olds, Zurich reports that this number increased to half of the study group, with many teenagers admitting to providing false details and information in order to get a cheaper premium, or avoid being turned down altogether.
According to the ABI, every household is forced to pay an extra £50 per annum for insurance cover as a result of insurance fraud, which, considering the typical cost of a comprehensive UK policy is already at £579 a year, is an unnecessary added expense. Furthermore, Confused.com advises that if you have ever had an insurance policy cancelled due to fraud, the cost of any future policy is extremely likely to be much higher, if you can find an insurance provider willing to offer you insurance at all.
Protecting honest drivers and claimants
The ABI are positive that initiatives such as the Insurance Fraud Register, which provides companies with a place to pool data about known and convicted fraudsters, and MyLicence, which forces drivers in to revealing their driving licence number when applying for insurance, will make it easier for the industry to detect fraudulent applications and recognise genuine insurance claims if and when they are filed. This, in turn, will help reduce the cost of motor insurance for honest customers by an estimated £15 a year.
Here at Fonseca Law, we understand that road traffic accidents do happen and are very common. The number of people making fraudulent claims, however, may discourage anyone who has genuinely been injured through such an accident from filing for compensation and, indeed, the number of false claims can sometimes cause genuine personal injury claims to be treated with suspicion. Whilst it is always preferable to avoid a road traffic accident altogether, if you do find yourself in need of our legal services, we can help you claim the compensation you deserve.