What should you ask before hiring a personal injury lawyer?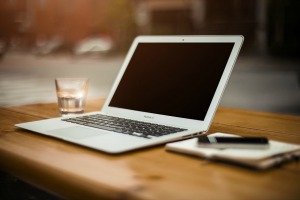 If you've suffered a personal injury that wasn't your fault through a road traffic accident, an accident at work or medical negligence for instance, you may not necessarily be thinking of claiming compensation at once. Nevertheless, during your recovery process you may be subject to additional financial expenditures that only a compensation settlement can cover.
When this situation arises, you can either fight your own case, though we certainly wouldn't recommend it, or call for assistance from a personal injury lawyer. When seeking help and making a decision about which lawyer to choose, make sure that the personal injury lawyer is both professional and experienced in the field in which your claim lies.
With this in mind, here are some things to consider before cementing your decision, as hiring a, unprofessional, inexperienced personal injury lawyer can do you more damage, both financially and emotionally in the long run.
Experience
When searching for a professional lawyer, it's important to be specific as personal injury as a topic is a vast area; for example, if you've suffered an accident in a car, hiring an attorney specialised in accidents at work may not be the best option. Most law firms will happily display their success stories on their website so a quick browse will usually give you a good indication as to whether they're right for you. Don't be afraid to ask for proof of success as well, any lawyers or firms unwilling to discuss previous cases (whether they were successful or not) should be treated with caution.
It is also worth asking about training and education - does the law firm in question send their employees on regular training days? Do they stay up to date with the latest legislation? If they answer yes to these questions, you can be sure that they're committed to professional development and will likely hold your case in the highest regard. It shouldn't matter whether they are a smaller or larger firm, you should expect this kind of information to be easily obtainable.
Fees
If you win your personal injury claim, it's important to remember that a portion of your winnings will be used to pay your personal injury lawyer. The amount you pay will depend on the total amount of compensation you receive as well as the percentage the law firm charges. It is worth mentioning that you should expect a free initial consultation with a lawyer whether in their office or at your place of residence, any firm or lawyer who tries to charge you for an initial consultation should be treated as suspicious. Firms like ours also offer a "no win, no fee" service, meaning that if we don't win your case we don't charge you.
The claim
When discussing your personal injury claim, make sure to check if the lawyer you've spoken to will be the one handling your case or if someone else will take the lead. In a big firm you may find that one lawyer is more experienced in one area compared to another, so it's important to verify this. A good relationship between you and your lawyer is vital to ensure you win any compensation that you're entitled to.
Recommendations
While it's important to ask a lawyer or law firm about their past cases, personal recommendations from friends, family or even clients who've used the legal services of the firm or lawyer before can be the ultimate deciding factor. Recommendations via word of mouth can be extremely powerful, especially if you know and trust the person who is giving you this information; but it's important to weigh up all of the evidence before committing to a professional to win your case.
There are plenty of benefits to hiring a personal injury lawyer to cover your case as fighting a claim on your own can prove to be stressful, expensive and, in many cases, counterproductive. If you've suffered a personal injury, our team of qualified, experienced lawyers are here to win you the compensation you deserve. You can contact us on our Freephone number 0800 156 0770, email enquiries@fonsecalaw.co.uk or pop into our office located in Ebbw Vale, South Wales.