Making a personal injury claim for a sports injury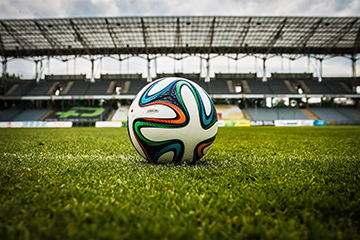 If you're a keen participant in sporting activities, you'll know that all sports carry a risk of injury. Most sports contain some form of body contact that is legal, and as a result, accidental injuries can occur where there is no-one to blame. However, if you've been injured while playing a sport, there are some occasions when you could be eligible to make a personal injury claim and receive compensation. You can also claim compensation for a sports injury even if you're weren't participating in the activity.
What types of sporting injury can result in a personal injury claim?
Obviously, if you have been injured through a simple trip or fall while playing a sport, it's likely you won't be able to make a personal injury claim. Likewise, if you've been injured as a result of a legal challenge, you won't be able to claim. However, if you've suffered an injury that was the result of a malicious, illegal challenge, you could be eligible to claim compensation. Examples include, leg fractures as a result of a high tackle in football, or neck injuries in rugby as a result of poor or illegal tackling, scrummaging or rucking.
You could also be eligible to claim compensation if your sporting injury was the result of poor equipment provided by your team, council or school etc., unsatisfactory or poorly maintained playing surfaces, and even poor coaching and management.
It's not just players than can claim for sporting injuries, if you have been injured while watching a sporting event, you could be able to claim against the venue or organisers. Common injuries for spectators include injuries resulting from poorly maintained stadium facilities such as floors and seats, and injuries resulting from sporting equipment such as balls entering the crowd.
How to make a sporting injury claim
As with any personal injury claim, to be successful you need to prove that your injury was caused by someone else. However, with sporting injuries you also need to prove that the other player's challenge was malicious. To help your case, following the injury you should report the accident to any staff available and make a note of the injury in the accident book that you will find in most schools, leisure centres and local sporting venues. If possible, write down the names and addresses of any witnesses and take photographs of the injury and where it happened. You should also keep a record of any receipts if you plan on claiming expenses for medication or travelling.
If you're claiming as a spectator, you won't need to prove malicious intent, and your claim will follow similar proceedings for cases against councils and other public bodies.
Once you have sufficiently recovered from your injury, you then need to make contact with legal representatives such as ourselves here at Fonseca Law. Once you've made contact, we'll arrange a free initial consultation either in our offices in Ebbw Vale, or in your own home, where we'll discuss the best course of action. We'll analyse the evidence and decide whether or not you have a claim, and if so, we'll make contact with the accused (this will most likely be with their insurers). In most cases, the claim is settled out of court, but if the defendant fights the claim, we'll take the personal injury proceedings to court and fight to win you the compensation you deserve.
There are strict timeframes in place for personal injury claims, so if you have been injured either playing or watching sport, please contact our solicitors today on 0800 156 0770 or fill in our online claim evaluation form. You can also pop into our offices in Ebbw Vale to speak with one of our personal injury solicitors directly.