60% of people think the crackdown on whiplash claims is unfair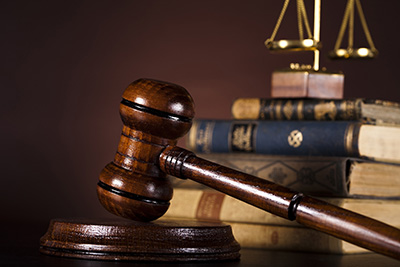 During his Autumn Statement last year, Chancellor George Osborne announced a range of new measures aimed at targeting fraudulent whiplash motor claims in the UK, which according to the Chancellor cost the UK economy £2 billion a year. However, a new survey commissioned by Access2Justice has found that nearly 60% of those surveyed think the UK Government's measures to crackdown on fraudulent whiplash personal injury claims are unfair.
What measures are being proposed?
In his announcement last year, George Osborne revealed that the right for general damages in minor soft tissue injuries will be scrapped, while the small claims limit which is enforced during a personal injury claim is to be increased from £1,000 to £5,000. As a result of these changes, many claimants will not be able to receive any legal advice for personal injury claims which are valued below £5,000.
George Osborne continued by saying that he believes the measures will stop responsible motorists paying higher insurance premiums to cover the increasing cost of fraudulent whiplash claims; the government expects the average motorist to save between £40 and £50 a year on their insurance premium as a direct result. However, at the time, many personal injury solicitors and legal bodies such as the Solicitors Regulation Authority and The Law Society expressed their concerns, and these concerns have been brought up again in Acccess2Justice's survey.
The public are worried about the legal changes
The government is expected to hold a consultation about the proposals very soon, but Andrew Twambley, Access2Justice's spokesman, said that the findings from the survey indicated that the public are very worried about the proposals, and their access to justice being removed.
The survey found that 26% of people would not pursue their personal injury claim if the proposals become law, while a further 25% indicated that they would continue to pursue their claim, but without legal representation. 30% of those surveyed said that they wouldn't know what to do with their claim if the new proposals become law.
Access2Justice is to fight back
Access2Justice has the financial backing of 38 legal firms across the country, and has indicated that the results from the survey mean no one will win except insurers and their shareholders. Access2Justice has promised to fight back and aims to provide members from the legal sector with a voice to fight the government on these changes. The organisation has offered to work with the government and promises to create alternative measures which address fraudulent whiplash claims, but don't leave the public without legal representation.
Access2Justice was keen to stress that it fully supports the government in its aim to tackle the issues of fraudulent whiplash claims, cold callers and unregulated claims management companies, but not at the expense of the public's access to justice.
Here at Fonseca Law, we have always supported the government's decision to tackle the issue of fraudulent personal injury claims, but not at the expense of genuine victims who could lose out as a result of these proposed changes.
If you have been injured in an accident on the road that wasn't your fault, you could be entitled to compensation. To find out if you could make a personal injury claim, please contact our team of personal injury solicitors today on 0800 156 0770 or pop into our office in Ebbw Vale, South Wales.