Solicitors prepare for battle against personal injury reforms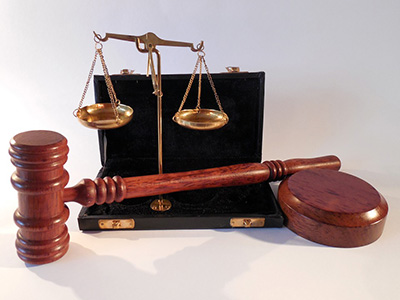 Since Chancellor George Osborne announced new personal injury reforms last November, many lawyers, solicitors and legal groups have been expressing their displeasure at the new changes and have vigorously campaigned for the Ministry of Justice (MoJ) to back down before serious damage to the legal industry is caused. What's more, a report by Access2Justice found that 60% of the British population think the crackdown on whiplash claims is unfair.
However, their efforts have fallen on deaf ears, and, according to the Justice Minister Lord Faulks, the MoJ is planning to go ahead with the cost-cutting measures, which will see general damages in minor soft tissue injures scrapped, and the small claims limit increased from £1,000 to £5,000. The changes could result in many claimants not receiving any form of legal advice or support if their personal injury claim is valued below £5,000.
The Ministry of Justice won't back down
The personal injury reforms are subject to a promised consultation, but that has yet to happen, which has raised the hopes of lawyers' groups that the UK Government might be considering a re-think. However, during the annual Association of Personal Injury Lawyers conference, Lord Faulks said that the consultation will happen after the EU referendum in June, and the reforms will be implemented through a combination of primary and secondary legislation next year. During his speech, he accused the personal injury industry of encouraging inappropriate, unnecessary, and even fraudulent claims.
MoJ reforms an attack on justice
Lord Faulks' comments were heavily criticised by lawyers' groups, with most calling them an attack on justice. Access2Justice responded to the comments by saying that the government has made it very clear that it's not interested in justice for the millions of ordinary people who are caught up in legitimate personal injury claims every year. They continued to say that many innocent victims will be denied the right to redress as a result of the reforms.
The Law Society's Chief Executive Catherine Dixon also responded to the comments by saying that the reform of the personal injury sector needs more time to be fully analysed before any further changes are implemented. The Law Society disagree that the new small claims limit and the abandonment of the general damages for minor whiplash injuries will stop fraudulent personal injury claims.
Here at Fonseca Law, we fully understand and support the government in their decision to tackle the issue of fraudulent personal injury claims. However, we don't support the proposed changes as they could lead to innocent and genuine victims being unable to claim the compensation they're rightly entitled to.
If you have been injured in a road traffic accident, an accident at work, an accident abroad or through clinical negligence or professional negligence, we can help you claim the compensation you deserve. To find out if you have a claim, please contact our team of experienced personal injury solicitors based in Ebbw Vale today on 0800 156 0770 or email enquiries@fonsecalaw.co.uk.