Can you claim compensation for a spinal injury?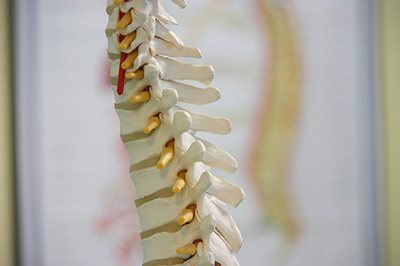 Trips and slips are some of the most common personal injury claims in the UK today, and they can have very serious health-related consequences. Thankfully, most trips or slips in the workplace or in public areas lead to nothing more than a few cuts and bruises, but in more serious cases they can lead to spinal injuries, which can be life-changing.
According to Spinal Research, the UK's leading spinal research charity, trips and slips account for around 42% of all spinal injuries in the UK, followed by road traffic accidents at around 37%.
Spinal injuries are one of the most serious types of injuries one can sustain; in minor cases, they can lead to bruising, difficulty walking and nerve damage, but in more serious cases, spinal injuries can result in complete paralysis, personality changes and even death. In serious cases, the injured party may need 24 hour care following the accident, and in the most serious cases, the injured party may find it difficult to return to a normal life and work, which can lead to financial complications.
Can I make a spinal injury claim?
If you have suffered a spinal injury through no fault of your own, you might be able to claim compensation to help you while you overcome your injury, or to pay for your ongoing care, but this will depend on your claim. Once you contact Fonseca Law, our personal injury solicitors will assess your spinal injury claim to determine whether or not you are eligible to claim compensation.
If you have been injured at work, you may be able to claim against your employer. While at work, your employer has a legal responsibility to ensure your workplace is safe and secure. Should your employer fail to provide a safe and secure working environment, and you suffer a spinal injury as a result, you could be eligible to make a personal injury claim.
If you have suffered a spinal injury while on public or private property, you could be eligible to claim against the council or the private business owner. The council and any private business are legally required to ensure that places of business and public locations are safe for the general public.
If we think you have a case to make a spinal injury claim, we will ask that you provide as much information as possible. This may include you providing medical records, names and addresses of any witnesses, and photos of the accident scene. Once we have received your details and documents, we will speak to the other party to discuss the claim, and if they then admit liability, we will discuss and agree a compensation package with them which will be paid to you. If the other party fails to admit liability, we will take the case to court, where a judge will make a decision on whether you are entitled to compensation or not.
How much compensation can I claim for a spinal injury?
The level of compensation you will be awarded will depend on the severity of your injury; in general, the most severe cases receive the highest amount of compensation. As guidance, the worst spinal injuries, where a patient is left completely paralysed, and in need of 24 hour care, often receive compensation packages of between £70,000 and £123,000.
In cases where severe root damage has been sustained, or a person has experienced a loss of sensation or impaired mobility, compensation packages usually range between £55,000 and £68,000. In less severe cases, where full recovery is expected without surgery, compensation packages range between £1,800 and £10,000 depending on the length of time it is expected for a patient to recover.
If you have suffered a spinal injury through no fault of your own, please contact our experienced team of personal injury solicitors based in Ebbw Vale, South Wales today to begin a personal injury claim on a No Win No Fee basis. To speak with our solicitors, call 0800 156 0770 or email: enquiries@fonsecalaw.co.uk.