Shell companies suspended by MedCo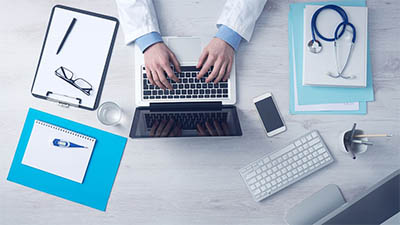 In April 2015, the UK Government launched a new medical accreditation system called MedCo as a way of tackling the growing issue of fraudulent whiplash claims across the country. The system requires that all medical experts register with the portal in order to carry out whiplash injury examinations and provide reports, and all whiplash claims must now be accompanied by reports from MedCo registered doctors.
When launched, the scheme divided opinion, with the government expressing delight, and many medical professionals and legal experts expressing concern that the system would lead to doctors not having consistent work, and that people may be put off from preparing their own claim, thus infringing on their human rights. Other medical experts voiced concerns that some companies may try to game the system by creating shell companies to ensure they received work, a concern that MedCo is now addressing through new criteria.
MedCo takes action against 134 shell companies
Fast forward 18 months, and the MedCo system has now launched new criteria and has taken action against 134 shell companies which it says were set up to game the system. Under old regulations, medical reporting organisations (MROs) were able to create dozens of extra companies to try and trick the MedCo portal into showing them more often in random searches, which provide personal injury lawyers with a random choice of one top-tier and six second-tier medical providers.
MROs had up until 8 November to ensure that they met new qualifying criteria which required all aspiring MROs to provide documented assurances that they are independent and properly resourced & staffed. Those who failed to provide the necessary documentation were then suspended immediately from the portal and all application attempts by the same MROs were rejected. A spokeswoman for the MedCo also added that those companies found guilty would not have any of their fees refunded.
According to the MedCo portal, the new criteria will ensure that medical reporting organisations with sufficient and satisfactory resources will be the only ones that appear in search results for lawyers who use the system.
Here at Fonseca Law, we have always expressed our support for the government's plans to reduce the number of fraudulent whiplash claims. We believe that with the right support and guidance, the MedCo portal can be a success that ensure only those who have a legitimate whiplash claim can claim compensation. We do however share fellow lawyers' concerns about the portal and believe more needs to be done to ensure the portal is as effective as it could be.
If you have been injured in a road traffic accident and sustained whiplash injuries, our team of experienced personal injury solicitors are ready to help. To find out if you can claim compensation get in touch today on 0800 156 0770, email enquiries@fonsecalaw.co.uk, pop into our office based in Ebbw Vale, South Wales, or fill out our online claim evaluation form and we'll get back to you as quickly as possible.