Personal injury reforms could put 35,000 jobs at risk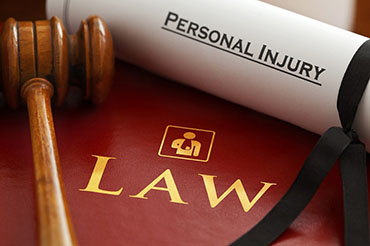 In late 2016, the UK Government revealed that it has no plans to scrap proposed whiplash personal injury reforms that will see the small claims limit for personal injury claims increased from £1,000 to £5,000, and a £400 cap on compensation for minor injuries sustained in road traffic accidents. Now, a report from the consultancy firm Capital Economics has revealed that 35,000 people directly employed in a personal injury claims role face losing their positions as a result of the government's reforms.
The report highlighted that 80% of the 44,000 people currently employed in the personal injury sector, be that lawyers, insurers, medical reporting agencies, and claims management companies, could be made redundant once the reforms are made into law.
The government has said that it has finished consulting on raising the small claims limit, and expects the reforms to save motorists around £40 on their insurance premiums, a view shared by many insurance companies, who have said they intend to pass any savings on to motorists.
Government's argument for personal injury reform flawed
Despite government assurances that the reforms will help bring the cost of personal injury claims down and save motorists money, campaign group Access to Justice (A2J) has said the report's findings show clearly that the government's argument is not accurate. In addition, Mark Pragnell from Capital Economics said that there could be nearly 77,000 jobs put at risk as a result of the personal injury reforms, and many of these jobs could be lost in areas of the country where alternative employment in similar roles could be limited and difficult to find.
Mr Pragnell went on to explain that the report into the effects of personal injury reform was based on statistics provided by the UK Government along with more 160 law firms across the country. He continued to say that in total, businesses involved in the personal injury sector spend around £1.85 billion a year on suppliers, which, in turn, supports around 26,000 jobs.
Mr Pragnell continued by saying that the north-west would be hardest hit by the personal injury reforms as the area has around 9,000 jobs, followed the south-east with 6,000 jobs and the Humber with 4,000 jobs.
Will the government help those hurt by personal injury reforms?
The chairman of A2J Martin Coyne highlighted the fact that the government was quick to safeguard 10,000 jobs in the steel industry, but said the government doesn't appear interested in saving jobs that will be lost as a result of these personal injury reforms. In fact, Coyne said the government seems 'hell-bent on shutting down an entire industry'. The Ministry of Justice has said in response that those affected by the reforms 'are assumed to find alternative activities of equal economic value'.
It is expected that the government will respond to the consultation on personal injury reforms in April. It is likely that most reforms won't be brought straight into law as most would require primary legislation. However, the government could theoretically increase the small claims limit in less than 24 hours as a result of a statutory instrument which amends the Civil Procedure Rules.
As we have mentioned a few times before, we fully support the government's plans to curb the number of fraudulent whiplash claims in the personal injury sector. However, we don't agree with changes that reduce victims' access to justice, or result in thousands of personal injury jobs that would have a negative effect on the economy.
If you have been injured in an accident that wasn't your fault, we can help you claim the compensation you deserve. To find out more about how we can help you, please get in touch today on 0800 156 0770, email: enquiries@fonsecalaw.co.uk or pop into our office based in Ebbw Vale, South Wales to speak with one of our highly experienced personal injury solicitors.