Carbon monoxide poisoning - Can I claim compensation?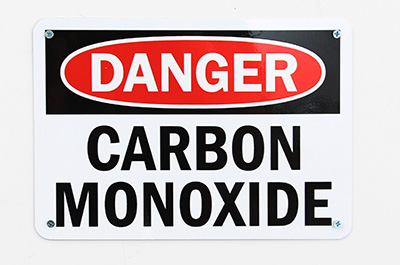 When you think of carbon monoxide poisoning, chances are you instantly think of a gas leak, but, despite the dangers to health a gas link can cause, gas leaks are often spotted before any serious harm is caused because of the smell which is artificially added. This smell alerts people to the danger of gas, and allows them to open windows, evacuate properties and call the emergency services. Unlike gas leaks, when a gas appliance breaks, it can often give off carbon monoxide, a colourless and odourless gas which can be deadly regardless of how short a period you're exposed to it.
Petrol engines produce carbon monoxide through normal use, but the gas is also produced when wood, coal and charcoal are burned. These fuel sources are used by many of the household appliances we use in our everyday lives at home and work, including: boilers, cookers, gas fires, open fires, water heaters and central heating systems. While these appliances don't give off carbon monoxide gas through normal use, the gas can be released if the appliances have been poorly maintained, damaged or incorrectly installed. A blocked chimney in a property can also lead to a build-up of carbon monoxide gas, as can a blocked exhaust on a motor vehicle.
In very serious cases, where carbon monoxide has built up in a confined space for a prolonged period, deaths are a common occurrence. Exposure to low levels of carbon monoxide can also have serious health consequences, especially for those aged under 14 or 65 and older. Those exposed to low levels of carbon monoxide often experience symptoms like the flu or food poisoning but without a high temperature, these symptoms include: stomach pain, headaches, nausea, dizziness, fatigue, breathlessness and mental confusion. Those exposed to high levels of carbon monoxide often experience symptoms such as serious chest pains, a confused mental state like intoxication, seizures, muscle spasms, lapses into unconsciousness, dizziness, and problems with physical co-ordination.
Do you have a carbon monoxide case for compensation?
The law surrounding carbon monoxide poisoning has changed quite recently to protect workers and tenants. All businesses have a legal responsibility to ensure their workplace is safe for their employees, which includes annual inspections of appliances such as boilers and other fuel burning heaters. If you've suffered from carbon monoxide poisoning at work, then you're entitled to the same legal rights as anyone else injured in the workplace and would be eligible for compensation.
If you live in a rented property, your landlord has a legal responsibility to ensure your home is safe and secure. As of 1 October 2015, all landlords are required to fit a carbon monoxide alarm that will alert you to any gas build up. Likewise, landlords are also expected to ensure any gas appliances are installed by a Gas Safe Register engineer, and that all appliances are annually checked by a registered engineer, with a certificate handed to tenants after the checks are carried out. If your landlord has failed to carry out these legal responsibilities and you've suffered as a result, you will be eligible to make a personal injury claim.
Making a carbon monoxide claim for compensation
If you are, or believe to be, suffering from carbon monoxide poisoning, the most important thing to do is seek urgent medical assistance, as this will prevent any further damage to your health and will help with your compensation claim; medical evidence from a doctor will need to be supplied to support your claim.
The next step is to gather as much evidence as possible showing that the other party was at fault. This evidence will include any pictures of faulty appliances, any inspection records and records of any repairs carried out – it would also be helpful to supply details of the engineer who carried out any inspections and repairs.
The level of compensation you are awarded will depend on the severity of the poisoning and the extent of any financial loss you occurred as a result. It is very hard to say exactly how much compensation you will receive as every claim is different, so we recommend discussing this with your personal injury solicitor. If you have suffered carbon monoxide poisoning as the result of someone else's negligence, get in touch with our personal injury solicitors today on 0800 156 0770, email enquiries@fonsecalaw.co.uk, or pop into our legal offices in Ebbw Vale, South Wales.