We don't deduct fees from your personal injury compensation package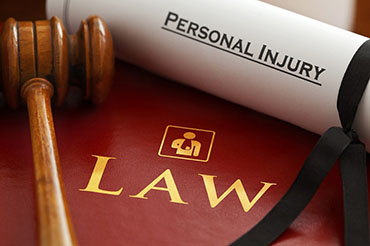 Here at Fonseca Law, we've always operated our personal injury service on a 'no win no fee' basis, but recent legislation changes mean many solicitor firms are now actually charging their clients as much as 25% of all damages awarded, despite advertising their services on a 'no win no fee' basis. What this means is that some victims aren't receiving 100% of their compensation package, and could be left without enough compensation to help them overcome their injuries.
The law surrounding personal injury claims has changed
The UK Government has changed the law surrounding personal injury claims frequently over the last few years, with solicitors now unable to recover any 'success fees' from a losing defendant, while referral fees have also been banned. This means that law firms are no longer able to pay accident management companies for claims, and that law firms are looking at other ways of recovering success fees.
Despite many law firms advertising their services on a 'no win no fee' basis, many of these firms are actually recovering success fees by deducting them from clients' compensation packages. This means that many victims are losing out on thousands of pounds; for example, if a client successfully wins £10,000, they could be charged nearly £2,500 by their solicitor!
Keep 100% of your compensation with Fonseca Law
Fonseca Law have been helping the people of South Wales for over 70 years from their office in Ebbw Vale, and we know how important a compensation package is to an injured victim. That's why we will never deduct any fees from your compensation package, and ensure you receive 100% of the compensation that you win.
If you have been injured in an accident that wasn't your fault, we can help you claim compensation and ensure you keep 100% of it. To find out more about our personal injury services, please get in touch with us today on Freephone 0800 156 0770, email enquiries@fonsecalaw.co.uk or pop into our office where one of our experienced personal injury solicitors will be happy to help!
We always offer a free first appointment in a location that suits you – whether that be in our offices, or at your home - and guarantee that you'll receive your compensation in full should your claim succeed, so don't hesitate, make a risk- and hassle-free enquiry today.
Claim Evaluation Form
Please complete this form and one of our personal injury solicitors will be in touch with an evaluation of your claim.