New survey reveals only a third of people seek legal advice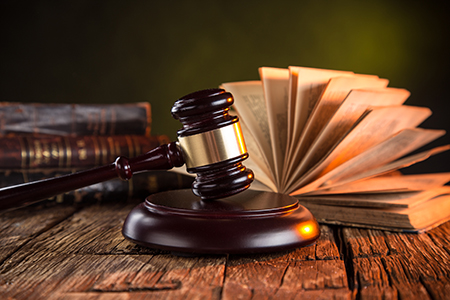 When someone suffers a personal injury as a result of an accident that wasn't their fault, be it a road traffic accident, an accident abroad or an accident at work, they will usually need to speak with a solicitor to starting making a claim for compensation. Seeking legal advice is also advised for other legal matters such as divorce, property conveyancing and wills. However, a new survey by Ipsos MORI has found that only one-third of people who have experienced a legal issue sought legal advice from a professional lawyer or solicitor.
Why don't people seek legal advice?
The Ipsos MORI survey was conducted for the Legal Services Board and the Law Society, and involved asking 8,000 people for information concerning around 16,694 separate legal issues. The findings from the survey were published late last month and worryingly found that formal legal advice was sought by the respondents in less than a third of all cases. What's more, in 5% of the cases, people said they tried to obtain legal advice, but were unable to for reasons which weren't revealed.
According to the findings, nearly 50% of all the cases were handled by the respondents themselves or with the help of their friends and family. The reason for this startling figure is because one in ten respondents were afraid that seeking legal advice would be too costly, either because of court fees or the cost of service provided by a legal professional.
The findings also found that most respondents knew that the help of solicitors was needed in relation to probate, conveyancing and divorce, but respondents were less aware of how solicitors could help with issues involving neighbours or mental health. Furthermore, less than 50% of the respondents checked whether their main lawyer/solicitor or legal firm was regulated by a professional body such as the Solicitors Regulation Authority. Over 50% of people who didn't check the regulation status of their legal professional assumed they were already regulated, while 8% didn't know what regulation meant, and a further 8% didn't know how to find information on regulation.
Young people less likely to seek legal advice
The analysis of the data also found that those respondents aged under 35 and students were less likely to seek out legal advice compared to older people. Seven out of ten people aged between 11 and 15 surveyed said that they had a personal experience with one or more of the legal issue that were mentioned in the survey, while more than two-thirds of young people felt more comfortable seeking advice from their teachers in a legal matter; only 32% said they were comfortable seeking advice from the police, and only 27% were happy to speak with a lawyer or solicitor.
What does the survey mean for the future of legal advice?
Jonathan Smithers, Law Society president, commented on the survey findings, saying that redress and protection for people accessing legal services is unbalanced. He continued to say that regulation can confuse people, but the most qualified and trained solicitors are always the most regulated.
Sir Michael Pitt, LSB chair, said that the information in the survey would be made available on the Legal Services Board and Society's websites, and that people can use this data to help inform policy development in the future.
Here at Fonseca Law, all of our personal injury solicitors are regulated and experienced. If you need to make a personal injury claim, please get in touch today on 0800 156 0770 or email enquiries@fonsecalaw.co.uk. You can also pop into our office in Ebbw Vale, South Wales, to speak with one of our solicitors face to face.