Supreme Court judge: take blame out of personal injury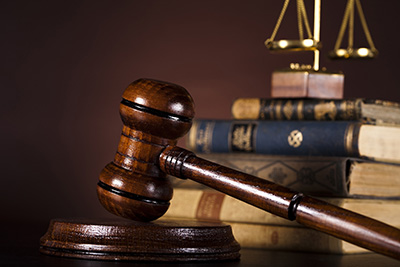 The UK Government has long-criticised the personal injury sector for fuelling the apparent rise in the UK's compensation culture, with the blame being placed solely at the feet of solicitors. However, a Supreme Court judge has now stepped into the argument, saying that 'ambulance chasing' lawyers shouldn't be blamed for the apparent compensation culture, rather the legal system itself should carry that blame, as it encourages claims.
Lord Sumption, a Justice in the Supreme Court, said that the current law is extremely clumsy and inefficient, and so people making claims could not be accused of greed. What's more, he added that the system of blame often misses the target. He continued to say that if someone is entitled to compensation following an accident, it is silly to criticise them for knowing this and claiming what they're entitled to.
Queen's speech doesn't go far enough
The UK Government has previously said that no win no fee lawyers, along with cold callers encouraging people to make claims, has led to increased costs in many industries, especially the motor industry. They have also raised concerns over the increased costs involved with claims and fake claims in the NHS.
In the UK there were about 1,200,000 personal injury claims between 2013-2014, a significant increase on the 250,000 recorded in 1973. It is stated that this increase is primarily down to a rise in the total number of claims for road accidents, which account for nearly 80% of all accidents recorded.
As a result, the government announced in the recent Queen's speech that they would be looking to modernise the courts system and reduce motor insurance premiums through a ban on settling personal injury claims without any medical evidence, and by introducing a fixed tariff on all whiplash claims.
Speaking to the Personal Injuries Bar Association however, Lord Sumption believes that these measures may not go far enough. He continued to say that if the law entitles people to claim compensation for injuries caused by a third party, it's absurd to complain about a culture of blame.
Everyone pays for compensation claims
During his address, it was revealed that studies have suggested that over a third of costs involved with insurance premiums are spent on legal and administration fees, while experts have predicted that 90% of claims are made against insured parties, while the remaining 10% are made against the state. Lord Sumption noted in his address that liabilities which fail to be met by insurers are effectively socialised across the population, resulting in increased taxes or insurance premiums for all. Lord Sumption continued to say that a legal system which makes compensation dependent on fault makes little sense if the guilty party doesn't pay, but society.
Lord Sumption finished his address by saying that the law is currently extraordinary clumsy and an inefficient way of handling serious cases of personal injury. It currently misses the target too often, doesn't make society any safer, and produces undesirable side effects. However, he states that the system will undoubtedly survive.
Here at Fonseca Law, our team of solicitors are experts at handling personal injury claims, so if you've been injured in an accident that wasn't your fault, you're in safe hands with us. To find out more, get in touch today on 01495 303124, email: enquiries@fonsecalaw.co.uk, or pop into our office based in Ebbw Vale, South Wales.