Government to consider "death by dangerous cycling" law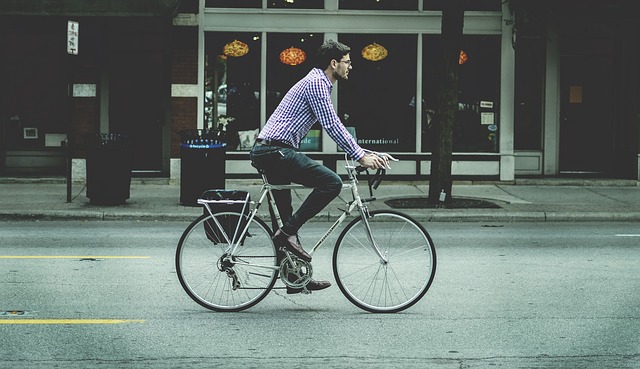 Following a lengthy wait, a public consultation has finally opened that relates to government proposals to create new offences of causing death or serious injury when cycling. The Department for Transport have published a document that states the proposed legislation would provide a consistency between cyclists and drivers and parity of sentencing options in situations where the outcome is death or serious injury.
The proposal comes following a campaign that was formed due to the jailing of a London cyclist last year after the death of a pedestrian. The cyclist was given an 18 month sentence for causing bodily harm by "wanton or furious driving", which carries a maximum penalty of two years imprisonment.
Clear case for change in legislation
Recent solicitor reviews have concluded that there is a clear case for a change in the legislation when it comes to cyclists and dangerous offences.
As things stand, the consultation document states that causing bodily harm by wanton or furious driving or any other misconduct under section 35 of the Offences Against the Person Act 1861 can only be committed if the driver or cyclist in question has "a degree of subjective recklessness so far as the forseeability of causing injury is concerned".
A cyclist can also be charged with dangerous or careless cycling under the Road Traffic Act 1988, which currently holds a maximum penalty charge of between £1,000 to £2,500 in fines.
When this is compared to causing death by dangerous driving of a mechanically propelled vehicle, the maximum penalty is currently 14 years imprisonment.
Other changes to cycling offences also to be considered
The consultation document also considers other changes and relatable factors, such as seeking to extend new cycling offences to other public places and not just the road, as well as considering whether any newly introduced cycling offences should also carry any minimum disqualification periods.
The document does acknowledge that gaining complete parity between cycling and motoring offences is unobtainable, and it states that there is no intention to introduce a testing, licensing or insurance regime for cyclists as it's believed that the costs and complexity of this sort of system would far outweigh any benefits, nor is it proposed that a penalty point system for cyclists should be introduced.
If a system were to be put in place for cycling offences, then it would require a record to be held or a new cycling licence regime to be created and implemented. The main worry is that a system like either of these could discourage many people from cycling, and put an unfair burden of the vast majority of safe, law-abiding cyclists that use the roads and public places on a regular basis.
The closing date for all responses is November 5th, 2018, and the government will announce how it intends to proceed within three months.
Here at Fonseca Law in the heart of Ebbw Vale, South Wales, our experienced team of solicitors are here to offer advice. If you've been involved in a road traffic accident, then we have the knowledge and expertise to help you with your claim. To find out more, get in touch today on 01495 303124, email us at enquiries@fonsecalaw.co.uk, or pop into our offices so we can discuss your personal case.