Avoiding road traffic accidents this winter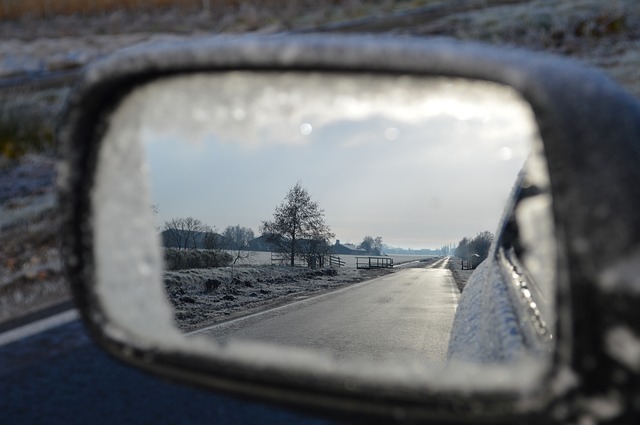 Each winter as the temperature becomes colder and the roads become more dangerous due to the build up of ice - particularly early in the morning and late at night - we see a gradual increase in the number of road traffic accidents that are reported and injury claims from those involved. Though the weather is largely to blame for many of these accidents, there are still plenty of precautions that we can take as drivers to minimise the risk of experiencing a road traffic accident in the winter, and in some cases remove the risk entirely by simply not traveling if conditions become too treacherous.
Historically, statistics from the Royal Society for the Prevention of Accidents (RoSPA) have shown that during the months of October, November and December, injuries to cyclists and pedestrians are very likely to steadily increase, and the same goes for motorists with more drivers likely to be involved in a road traffic accident during the adverse weather conditions that winter brings.
To help you minimise the risk of unfortunately finding yourself involved in a road traffic accident during your winter journeys, we've highlighted a few key tips the RoSPA encourage you to follow to help keep your vehicle well maintained and to help make your journey as safe as it can be.
Ensure you vehicle is well maintained for winter journeys
Each winter there is a high likelihood that at some point we will face a prolonged period of dangerous and icy road conditions, with some areas of the country proving more dangerous that others. Some of us, or all of us, may even face the occasional snowfall that we see in the UK from time to time. In the lead up to these winter months it's important to take extra precautions by ensuring your vehicle is well maintained and adequately prepared to keep you safe as you take to the road.
The things you should check, or should ask an experienced professional to check if you're unsure, include:
Heaters, defrosters and windscreen wipers - ensure they are all in good condition and in proper working order. Also check that you have plenty of washer fluid readily available in the tank.
Tyre tread depth and tyre pressure - check that your tyres are in safe and legal-to-use condition. If you live in an area where heavy snow is expected, you may want to consider making sure you have snow chains easily accessible.
Lights - Occasionally ask someone to check that all lights on the vehicle are working correctly and that they are aimed as they should be so that there is no risk of accidentally dazzling other road users.
Antifreeze - Stock up on antifreeze so that you're ready to combat any potential icy issues as soon as they arrive, such as your vehicle's water pump freezing.
Emergency kit – Put together an emergency kit that contains an array of items you'll find useful should the weather suddenly change of if you breakdown in poor conditions. You could include items such as a high-visibility vest, extra clothing and a blanket to keep you warm, a head torch and some snacks that won't perish any time soon.
Safety when on the road
As mentioned in the opening paragraph, if the weather is treacherous then think long and hard about whether the journey truly is essential enough for you to make. If you do have no alternative but to make the trip, then follow these safety tips to at the very least minimise your chances of being involved in a road traffic accident:
Drive at a much slower and more cautious speed than normal so that you can avoid skidding and maintain more control while turning corners or if you find yourself having to make any sudden manoeuvres.
Be wary of the car in front as they will see things taking place on the road ahead before you, and maintain a safe distance from them incase you have to suddenly brake.
Try to avoid quiet side streets where possible or any roads that are seldom used as they may be dangerously covered in ice - instead stick to main roads that have been gritted.
Be extra cautious of your surroundings and other road users as cyclists and pedestrians may be less visible during the darker winter months.
If you're looking to make a personal injury claim and would like to discuss your options going forward, or if you'd like to learn more about the wide range of legal services on offer here at Fonseca Law, don't hesitate to get in touch with our expert solicitors. You can call us on 01495 303124 or simply e-mail enquiries@fonsecalaw.co.uk.