What are employees entitled to in the workplace?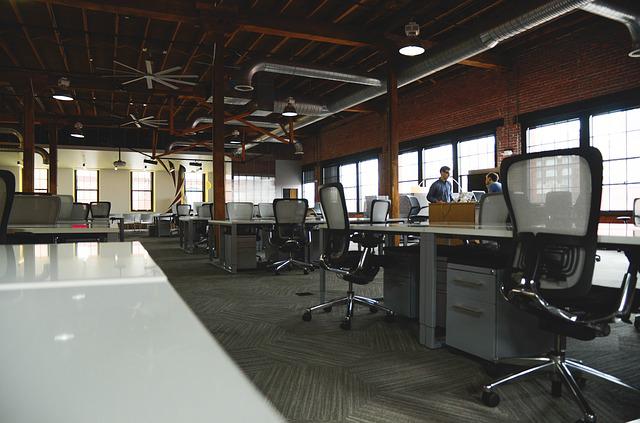 For many businesses, the way they operate today is a far cry from how they operated even just several years ago. The COVID-19 pandemic brought a lot of big changes to the working operation, from the way workspace is used, to the increasing number of people now working many days remotely from home. This remote and hybrid style of working is making it possible for many employers to reduce the amount of office space they use, which in turn helps them make some welcome savings. With that said, there are some facilities that employers must offer their employees within the workplace as mandatory.
Legislation governing the provision of facilities in the workplace
Three pieces of UK legislation are in place that govern the provision of facilities within a workplace. This legislation is made up by the Workplace (Health, Safety, and Welfare) Regulations 1992, the Health and Safety at Work Act 1974, and the Management of Health and Safety at Work Regulations 1999.
In some cases, the Equality Act 2010 can also play a role.
The Workplace Regulations (1992) explicitly sets out what employers must provide, while the other create implicit, context-dependent requirements.
What employers are explicitly or effectively required to provide for employers in the workplace
Access to drinking water
Employers must legally provide employees with access to some form of drinking water - this includes tap water, provided the water is safe to drink. If tap water is unavailable, an alternative must be provided, such as a water dispenser, or bottled water.
Employers must also ensure their employees can access water as they deem necessary. This is very context-dependent, as it could be considered perfectly acceptable for office workers in an air-conditioned room to have to walk along a corridor to reach a water dispenser or the staff kitchen, whereas in contrast, it could be considered unacceptable to expect the same from manual workers who are operating in a hot and physically demanding environment.
Breakroom facilities
All employees must be provided with facilities to heat food and an area where they can sit down to eat it. Employees must also have access to washing facilities, though this requirement can be generally satisfied with the provision of a restroom, which is mandatory.
Employers do not have to legally provide employees with a fridge to store food, though they do have to provide new mothers with a place to store expressed breast milk if they request it. The same applies to those who need access to a fridge for medical purposes - typically used to store medication. Failing to provide such an employee with this facility would be a breach of health and safety and would likely be considered discriminatory.
Ultimately, employers would be strongly advised to provide the best break facilities they can manage to help nurture a happier environment among their work force.
Read: Common questions about Contract of Employment
Toilets and changing rooms
Employees must have access to sufficient toilet and sink facilities with hot and cold water, as well as soap and dryers. There are guidelines that outline the recommended number of toilets that should be available in proportion to the number of employees, though these are simply minimum standards rather than targets. There should be separate male and female toilets if possible, and if this isn't possible, toilets should be made available in separate, lockable rooms. The sinks must have hot and cold water and all areas of the toilets must be adequately lit, though this also naturally applies throughout the entire workplace.
If employees have to get changed in and out of uniforms, they must be provided with suitable changing facilities to allow this, with separate rooms for males and females. Employers may also need to consider whether they need to provide space for employees to dry wet clothing and/or store their dirty clothing.
If the working environment or nature of the work can result in employees being left dirty and/or sweaty, it's likely they will also need to be provided with shower facilities.
First aid
There must be first aid facilities on site, with the amount of first aid provision dependent on the number of employees, though this is a minimum standard rather than a specific target.
Rest facilities
Employers are only legally required to provide adequate rest facilities to employees who are pregnant or nursing mothers, and this should include a facility for them to lie down.
Assistive facilities
An employer is required to make "reasonable adaptations" to all necessary areas of the workplace if an employee has a disability. This is to assist them with performing their duties. It's important for the employer to recognise specifically what adaptations should be carried out as they will differ depending on the employee's disability.
Read: Understanding an employment tribunal
A functional workplace
Employees must be supplied with whatever facilities, amenities, and equipment are required to allow for a safe and functioning workplace. This means a lot can be covered under this umbrella, ranging for suitable lighting and space for each employee, to ergonomic office equipment. For example, employee's might request height-adjustable desks and stools rather than standard computer desks and chairs.
For a workplace to suitably function, the employer should assess each request or concern on its own merits and seek ways to support them where possible.
Mental wellbeing
Maintaining the positive mental wellbeing of employee's is perhaps the most challenging for employers – this is because there is no magic formula, mental health problems often remain silent, and people cope differently with their own unique struggles and challenges.
Employers can best serve their employee's by offering a sincere commitment to a prolonged approach that aims to improve mental wellbeing for many different angles – the general facilities and amenities in the workplace may seem trivial in comparison, but they can actually play a very important role. Whether it's in the form of activities that are available during breaks to help people relax and take their mind off work for a period of time, an outdoor space to get fresh air, regular questionnaires to gauge the opinions of employees, or a dedicated mental health specialist who employees can trust to have an honest conversation with if they wish.
Any employee who feels appreciated and fully supported in all aspects of both their work role and life are far more likely to be happier in their job, which can ultimately lower the risk of employees raising a claim against their employer for mental-health issues caused or exacerbated by their work.
Here at Fonseca Law, our team of solicitors can offer expert help on any employment law case. As a solicitor firm, we have been offering a wide range of legal services in South Wales and nationally for over 80 years, so you can rest assured your case will be in the very best hands. Contact us today by calling 01495 303124, e-mailing enquiries@fonsecalaw.co.uk, or by completing our online contact form.